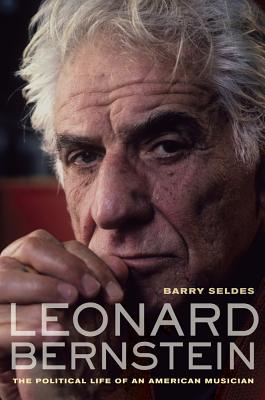 Leonard Bernstein (Hardcover)
The Political Life of an American Musician
University of California Press, 9780520257641, 294pp.
Publication Date: May 26, 2009
* Individual store prices may vary.
Description
From his dazzling conducting debut in 1943 until his death in 1990, Leonard Bernstein's star blazed brilliantly. In this fresh and revealing biography of Bernstein's political life, Barry Seldes examines Bernstein's career against the backdrop of cold war America—blacklisting by the State Department in 1950, voluntary exile from the New York Philharmonic in 1951 for fear that he might be blacklisted, signing a humiliating affidavit to regain his passport—and the factors that by the mid-1950s allowed his triumphant return to the New York Philharmonic. Seldes for the first time links Bernstein's great concert-hall and musical-theatrical achievements and his real and perceived artistic setbacks to his involvement with progressive political causes. Making extensive use of previously untapped FBI files as well as overlooked materials in the Library of Congress's Bernstein archive, Seldes illuminates the ways in which Bernstein's career intersected with the twentieth century's most momentous events. This broadly accessible and impressively documented account of the celebrity-maestro's life deepens our understanding of an entire era as it reveals important and often ignored intersections of American culture and political power.
About the Author
Barry Seldes is Professor of Political Science at Rider University and the author of a wide range of essays on politics and culture.
Praise For Leonard Bernstein: The Political Life of an American Musician…
"Almost two decades after Bernstein's death, this is the first in-depth look at the man with his politics. It was worth the wait."
— Carol Iaciofano
"The book's greatest value . . . lies not simply in shedding new and more nuanced light on the story of 'Our Lenny', but in its consistent demonstration—in accordance with Bernstein's own ideas—that any attempt to separate the musical sphere from the moral and political comes at an unconscionably high price."
— The Economist
"A rich, thoroughly researched and immensely readable study."
— Stephen Brown
"A major contribution."
— William R. Braun
"A remarkable new book."
— Raphael Mostel
"The most enlightening portrait yet of the often romanticised American conductor and composer."
— Philip Clark
"[Bernstein's] legacy is one of struggle and engagement that will serve as an example for others who are sure to follow him. Seldes' work is a valuable contribution to understanding that legacy."
— Fred Mazelis
"A useful, revealing, and genuinely fascinating discussion of Leonard Bernstein's role in the melee of 20th-century American Politics."
— Eric A. Gordon
"Compelling. . . . Immaculately researched and extensively annotated. . . . This is a really important book."
— Musical Opinion
"In this insightful and creative study, Barry Seldes, a political scientist with a deep understanding of musicology, grapples with this powerful public artist by examining the lifelong interactions of his art with his politics."
— Michael Fellman
"Seldes is insightful."
— Eric A. Gordon
or
Not Currently Available for Direct Purchase