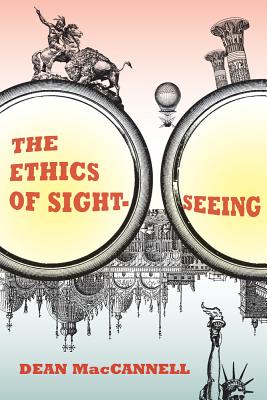 The Ethics of Sightseeing (Paperback)
University of California Press, 9780520257832, 288pp.
Publication Date: May 19, 2011
Other Editions of This Title:
Hardcover (5/19/2011)
* Individual store prices may vary.
Description
Is travel inherently beneficial to human character? Does it automatically educate and enlighten while also promoting tolerance, peace, and understanding? In this challenging book, Dean MacCannell identifies and overcomes common obstacles to ethical sightseeing. Through his unique combination of personal observation and in-depth scholarship, MacCannell ventures into specific tourist destinations and attractions: "picturesque" rural and natural landscapes, "hip" urban scenes, historic locations of tragic events, Disney theme parks, beaches, and travel poster ideals. He shows how strategies intended to attract tourists carry unintended consequences when they migrate to other domains of life and reappear as "staged authenticity." Demonstrating each act of sightseeing as an ethical test, the book shows how tourists can realize the productive potential of their travel desires, penetrate the collective unconscious, and gain character, insight, and connection to the world.
About the Author
Dean MacCannell is Professor Emeritus of Environmental Design at the University of California, Davis, and is the author of The Tourist (UC Press).
Praise For The Ethics of Sightseeing…
"Provocatively illustrated and supported by excellent references. . . . Highly recommended."
— B. Osborne
"MacCannell acts as an erudite and entertaining companion throughout this discursive and profound text."
— Chris Vaughan
"Intellectually stimulating, the product of a prodigious intellect, the book is provided with illuminating sidebars, brilliant notes to chapters, as well as a comprehensive index and bibliography."
— Nilak Datta