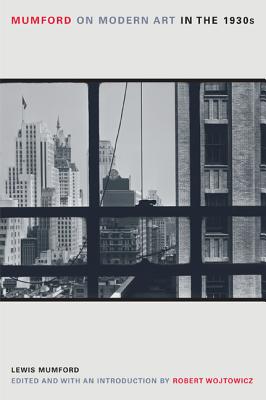 Mumford on Modern Art in the 1930s (Paperback)
University of California Press, 9780520258082, 277pp.
Publication Date: December 2, 2008
Other Editions of This Title:
Hardcover (11/1/2006)
* Individual store prices may vary.
Description
Although Lewis Mumford is widely acknowledged as the seminal American critic of architecture and urbanism in the twentieth century, he is less known for his art criticism. He began contributing to this field in the early 1920s, and his influence peaked between 1932 and 1937, when he was art critic for the New Yorker. This book, for the first time, assembles Mumford's important art criticism in a single volume. His columns bring wit and insight to bear on a range of artists, from establishment figures like Matisse and Brancusi to relatively new arrivals like Reginald Marsh and Georgia O'Keeffe. These articles provide an unusual window onto the New York art scene just as it was casting off provincialism in favor of a more international outlook. On a deeper level, the columns probe beneath the surface of modern art, revealing an alienation that Mumford believed symptomatic of a larger cultural disintegration.

Many of the themes Mumford addresses overlap with those of his more familiar architectural criticism: the guiding role of the past in stimulating creativity in the present, the increasing congestion of the modern metropolis, the alarming lack of human control over modern technology, and the pressing need to restore organic balance to everyday living. Though he was open to new movements emanating from Europe, Mumford became the chief advocate of a progressive American modernism that was both socially aware and formally inventive.
About the Author
Robert Wojtowicz is Associate Professor of Art History at Old Dominion University and a leading expert on the life and work of Lewis Mumford. He is the author of Lewis Mumford and American Modernism: European Theories for Architecture and Urban Planning, the editor of Sidewalk Critic: Lewis Mumford's Writings on New York, and the coeditor of Frank Lloyd Wright and Lewis Mumford: Thirty Years of Correspondence.