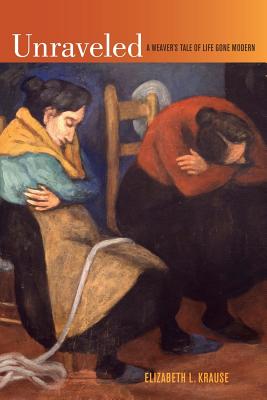 Unraveled (Paperback)
A Weaver's Tale of Life Gone Modern
University of California Press, 9780520258495, 304pp.
Publication Date: September 17, 2009
* Individual store prices may vary.
Description
Deftly bridging literary conventions, this compelling work exposes the cultural origins of a quiet revolution that occurred over the course of the twentieth century. Elizabeth Krause combines novelistic and ethnographic techniques to illuminate population dynamics that have raised alarm across Europe and the United States, and manifested, for example, in Italy's extremely low birthrate. But what actually motivates people to have fewer children? Krause turns to the evocative story of one woman, Emilia Raugei, who was born in a Tuscan hill town in 1920 and worked as a straw weaver in a rapidly globalizing economy, to better understand this question. Based on extensive fieldwork, including indepth conversations with Emilia herself, Krause draws on her rich and unconventional memories to create an engaging portrait of life in a rural village during Mussolini's rise to power-it is a tale of migration, love and loss, political turmoil, and the struggle to make a living during hard times. Giving voice to a largely silent history that is at once local and global, Unraveled: A Weaver's Tale of Life Gone Modern will challenge us to find innovative approaches to understanding the transformative shift to a modern way of life.
About the Author
Elizabeth L. Krause is Associate Professor in the Department of Anthropology at the University of Massachusetts, Amherst. She is the author of A Crisis of Births: Population Politics and Family-Making in Italy.
Praise For Unraveled: A Weaver's Tale of Life Gone Modern…
"Has the power and persuasiveness of a beautifully narrated story, one that can make you laugh and cry like life itself."
— European History Qtly
"A thought-provoking and magnificently crafted piece of work. . . . [Krause's] narrative is both descriptive and hauntingly alive."
— Lauren E. Forcucci