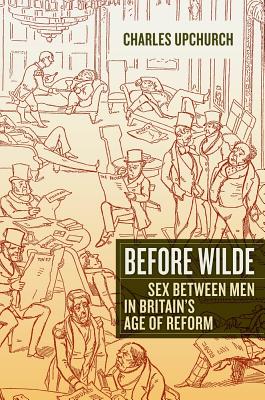 Before Wilde (Hardcover)
Sex between Men in Britain's Age of Reform
University of California Press, 9780520258532, 288pp.
Publication Date: April 22, 2009
Other Editions of This Title:
Paperback (8/1/2013)
* Individual store prices may vary.
Description
This book examines changing perceptions of sex between men in early Victorian Britain, a significant yet surprisingly little explored period in the history of Western sexuality. Looking at the dramatic transformations of the era—changes in the family and in the law, the emergence of the world's first police force, the growth of a national media, and more—Charles Upchurch asks how perceptions of same-sex desire changed between men, in families, and in the larger society. To illuminate these questions, he mines a rich trove of previously unexamined sources, including hundreds of articles pertaining to sex between men that appeared in mainstream newspapers. The first book to relate this topic to broader economic, social, and political changes in the early nineteenth century, Before Wilde sheds new light on the central question of how and when sex acts became identities.
About the Author

Charles Upchurch is Associate Professor of History at Florida State University.
Praise For Before Wilde: Sex between Men in Britain's Age of Reform…
"This is a very important book. It may even be a historic book, one with which gay history can arm itself with more sufficient factual veracity as to start vanquishing at last the devil known as queer studies. . . . One reads this book with grateful amazement. . . . It is not only breathtaking to read this all in a work the likes of which so many Americans long to have written about our own gay history, but when one finishes reading it, one utters an audible huge sigh of relief."
— Larry Kramer,
"Fascinating and informative. . . . Upchurch has set a standard for depth and originality of research and creative social analysis."
— Gay City News
"A very fine book. Upchurch's sophisticated work instructively points scholars in new chronological and methodological directions and illustrates how the study of topics ostensibly on the margins might serve to inform our understandings of an ever-shifting center."
— Journal of the History of Sexuality
"This insightful book is an illuminating study of London in the early to mid-19th century. . . . Before Wilde is full of fascinating stories from court cases."
— Gay & Lesbian Review / Worldwide
"A meticulous study. . . . Illuminating."
— Victorian Studies
"A powerful and persuasive account of male-male sexual relations in the age of reform."
— Men & Masculinities
"Fascinating and important."
— International Socialism