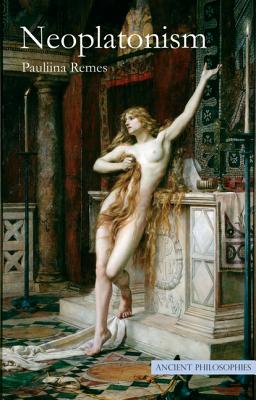 Neoplatonism (Ancient Philosophies #4)
Paperback

* Individual store prices may vary.
Other Editions of This Title:
Paperback (9/1/2008)
Hardcover (9/1/2008)
Description
Although Neoplatonism has long been studied, until recently many had dismissed this complex system of ideas as more mystical than philosophical. Recent research, however, has provided a new perspective on this highly influential school of thought, which flourished in the pagan world of Greece and Rome up through late antiquity. Pauliina Remes's lucid, comprehensive, and up-to-date introduction reassesses Neoplatonism's philosophical credentials, from its founding by Plotinus (204-70, C.E.) through the closure of Plato's Academy in 529. Using an accessible, thematic approach, she explores the ideas of leading Neoplatonists such as Porphyry, Iamblichus, Proclus, Simplicius, and Damascius, as well as less well-known thinkers. She situates their ideas alongside classical Platonism, Stoicism, and the neo-Pythagoreans as well as other intellectual movements of the time, including Gnosticism, Judaism, and Christianity. She also considers Neoplatonism's enduring legacy in the history of philosophical thought, providing a gateway to Neoplatonism for contemporary readers.

Copub: Acumen Publishing Limited
University of California Press, 9780520258600, 256pp.
Publication Date: November 4, 2008
About the Author
Pauliina Remes, Docent of Theoretical Philosophy at the University of Helsinki, Finland, is the author of Plotinus on Self: The Philosophy of "We."