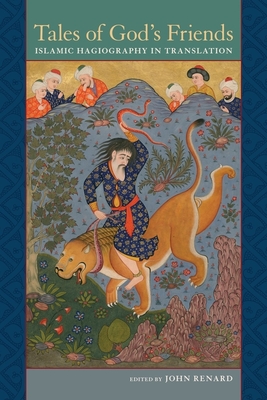 Tales of God's Friends
Islamic Hagiography in Translation
Paperback

* Individual store prices may vary.
Description
This remarkable collection gathers a breathtakingly diverse selection of primary texts from the vast repertoire of Islamic stories about holy men and women—also known as Friends of God—who were exemplary for their piety, intimacy with God, and service to their fellow human beings. Translated from seventeen languages by more than two dozen scholars of Islamic studies, these texts come from the Middle East, North and sub-Saharan Africa, Central and South Asia, and China and Southeast Asia. Historically, they begin with the eighth century and include samples from medieval, early modern, and modern Muslim societies. Expertly edited and introduced by John Renard, Tales of God's Friends serves as a companion volume to Renard's Friends of God: Islamic Images of Piety, Commitment, and Servanthood.
Praise For Tales of God's Friends: Islamic Hagiography in Translation…
"Highly recommended."
— Choice
"This book is ground-breaking scholarship and an absolute pleasure to read."
— Journal School Of Oriental & Afrcn Stds
"[Renard] has provided an important means of getting nearer to the letter and spirit of such a vast domain of Islamic culture."
— Giuseppe Scattolin
"A fresh and innovative look et a plethora of narratives about Sufi shaykhs and their communities across the globe."
— Review Of Middle East Stds
University of California Press, 9780520258969, 432pp.
Publication Date: May 13, 2009
About the Author
John Renard is Professor of Theological Studies at Saint Louis University. His many books include Seven Doors to Islam: Spirituality and the Religious Life of Muslims, Windows on the House of Islam, and Friends of God: Islamic Images of Piety, Commitment, and Servanthood, all from UC Press.