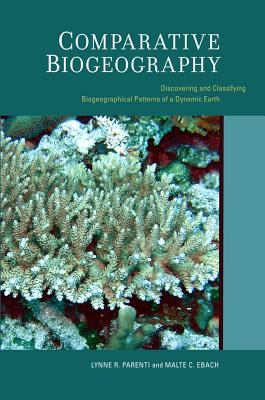 Comparative Biogeography (Hardcover)
Discovering and Classifying Biogeographical Patterns of a Dynamic Earth (Species and Systematics #2)
University of California Press, 9780520259454, 312pp.
Publication Date: November 18, 2009
* Individual store prices may vary.
Description
To unravel the complex shared history of the Earth and its life forms, biogeographers analyze patterns of biodiversity, species distribution, and geological history. So far, the field of biogeography has been fragmented into divergent systematic and evolutionary approaches, with no overarching or unifying research theme or method. In this text, Lynne Parenti and Malte Ebach address this discord and outline comparative tools to unify biogeography. Rooted in phylogenetic systematics, this comparative biogeographic approach offers a comprehensive empirical framework for discovering and deciphering the patterns and processes of the distribution of life on Earth. The authors cover biogeography from its fundamental ideas to the most effective ways to implement them. Real-life examples illustrate concepts and problems, including the first comparative biogeographical analysis of the Indo-West Pacific, an introduction to biogeographical concepts rooted in the earth sciences, and the integration of phylogeny, evolution and earth history.
About the Author
Lynne R. Parenti is Research Scientist and Curator of Fishes at the National Museum of Natural History in the Smithsonian Institution, and co-editor, with R. Claro and K. C. Lindeman, of Ecology of the Marine Fishes of Cuba (2002), co-editor, with M.L.J. Stiassny and G. D. Johnson, of Interrelationships of Fishes (1996, 1998), and co-author, with C. J. Humphries, of Cladistic biogeography (1986, 1999). Malte C. Ebach is a Post Doctoral Fellow at Arizona State University's International Institute for Species Exploration, and co-author, with D. M. Williams, of Foundations of Systematics and Biogeography (2008), and co-editor, with R. S. Tangey, of Biogeography in a Changing World (2006).
Praise For Comparative Biogeography: Discovering and Classifying Biogeographical Patterns of a Dynamic Earth (Species and Systematics #2)…
"In this well-written book, Parenti . . . and Ebach . . . provide a clear overview of the field of comparative biogeography. . . . Highly recommended."
— Choice
"This book provides great insight."
— Joshua A. Drew
"A fundamental contribution to historical biogeography, and a 'must have' publication for any researcher interested in biogeography."
— Ecoscience
"If you are looking for a glimpse into the curious world of panbiogeography, this is the best volume to get to obtain that information."
— Susanne S. Renner
"A comprehensive history of biogeography."
— Environment And Ecology
or
Not Currently Available for Direct Purchase