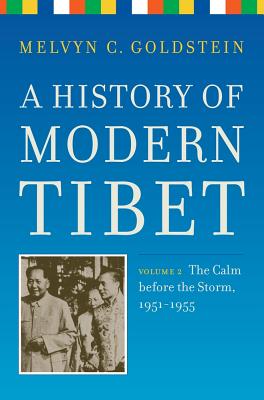 A History of Modern Tibet, volume 2 (Paperback)
The Calm before the Storm: 1951-1955
University of California Press, 9780520259959, 676pp.
Publication Date: April 13, 2009
Other Editions of This Title:
Hardcover (12/7/2013)
Hardcover (10/22/2019)
* Individual store prices may vary.
Description
It is not possible to fully understand contemporary politics between China and the Dalai Lama without understanding what happened—and why—during the 1950s. In a book that continues the story of Tibet's history that he began in his acclaimed A History of Modern Tibet, 1913-1951: The Demise of the Lamaist State, Melvyn C. Goldstein critically revises our understanding of that key period in midcentury. This authoritative account utilizes new archival material, including never before seen documents, and extensive interviews with Tibetans, including the Dalai Lama, and with Chinese officials. Goldstein furnishes fascinating and sometimes surprising portraits of these major players as he deftly unravels the fateful intertwining of Tibetan and Chinese politics against the backdrop of the Korean War, the tenuous Sino-Soviet alliance, and American cold war policy.
About the Author
Melvyn C. Goldstein is John Reynolds Harkness Professor in Anthropology and Codirector of the Center for Research on Tibet at Case Western Reserve University. He is the author of many books on Tibet including A Tibetan Revolutionary The Political Life and Times of Bapa Phüntso Wangye (with Dawei Sherap and William R. Siebenschuh), Essentials of Modern Literary Tibetan: A Reading Course and Reference Grammar, and A History of Modern Tibet, 1913–1951, all published by UC Press.
Praise For A History of Modern Tibet, volume 2: The Calm before the Storm: 1951-1955…
"Impressively meticulous. [A] wealth of well-ordered detail and primary source material, both Tibetan and Chinese."
— Times Literary Supplement (TLS)
"An excellent and gripping read not only for historians."
— Vineeth Mathoor, Jawaharlal Nehru University, New Delhi