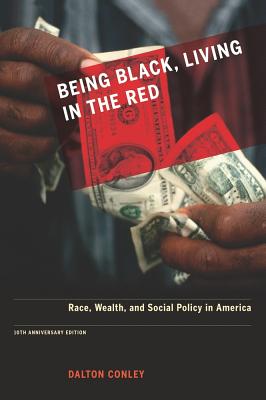 Being Black, Living in the Red (Paperback)
Race, Wealth, and Social Policy in America, 10th Anniversary Edition, With a New Afterword
University of California Press, 9780520261303, 240pp.
Publication Date: December 10, 2009
Other Editions of This Title:
Paperback (6/1/1999)
* Individual store prices may vary.
Description
Being Black, Living in the Red demonstrates that many differences between blacks and whites stem not from race but from economic inequalities that have accumulated over the course of American history. Property ownership—as measured by net worth—reflects this legacy of economic oppression. The racial discrepancy in wealth holdings leads to advantages for whites in the form of better schools, more desirable residences, higher wages, and more opportunities to save, invest, and thereby further their economic advantages. A new afterword by the author summarizes Conley's recent research on racial differences in wealth mobility and security and discusses potential policy solutions to the racial asset gap and America's low savings rate more generally.
About the Author
Dalton Conley is University Professor, Chair of Sociology, and Acting Dean of Social Sciences at New York University. He is also Research Associate at the National Bureau of Economic Research and Adjunct Professor of Community Medicine at Mt.Sinai School of Medicine.