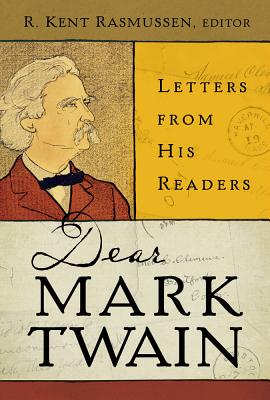 Dear Mark Twain (Hardcover)
Letters from His Readers (Jumping Frogs: Undiscovered, Rediscovered, and Celebrated Writings of Mark Twain #4)
University of California Press, 9780520261341, 316pp.
Publication Date: April 21, 2013
* Individual store prices may vary.
Description
A voracious pack-rat, Mark Twain hoarded his readers' letters as did few of his contemporaries. Dear Mark Twain collects 200 of these letters written by a diverse cross-section of correspondents from around the world—children, farmers, schoolteachers, businessmen, preachers, railroad clerks, inmates of mental institutions, con artists, and even a former president. It is a unique and groundbreaking book—the first published collection of reader letters to any writer of Mark Twain's time. Its contents afford a rare and exhilarating glimpse into the sensibilities of nineteenth-century people while revealing the impact Samuel L. Clemens had on his readers. Clemens's own and often startling comments and replies are also included.

R. Kent Rasmussen's extensive research provides fascinating profiles of the correspondents, whose personal stories are often as interesting as their letters. Ranging from gushing fan appreciations and requests for help and advice to suggestions for writing projects and stinging criticisms, the letters are filled with perceptive insights, pathos, and unintentional but often riotous humor. Many are deeply moving, more than a few are hilarious, some may be shocking, but none are dull.
About the Author
R. Kent Rasmussen is a prolific and widely respected scholar of Mark Twain. Among his books are Mark Twain A to Z, The Quotable Mark Twain, Bloom's How to Write About Mark Twain and Critical Companion to Mark Twain. He is also the editor of the recently published Penguin Classics edition of Mark Twain's Autobiographical Writings.
Praise For Dear Mark Twain: Letters from His Readers (Jumping Frogs: Undiscovered, Rediscovered, and Celebrated Writings of Mark Twain #4)…
"Well-selected, thoroughly researched and thoughtfully annotated—a surprising, welcome addition to the apparently endless Twain shelf."
— Kirkus Reviews
"It is a special delight to read Twain's interactions with the readers who made him 19th-century America's most popular writer."
— Alexander Nazaryan
"Kent Rasmussen has done it again: he has come up with a book that will give every Twainiac and lots of others with only a casual interest in Mark Twain much enjoyment and a non-trivial amount of insight into one of the most remarkable writers the world has ever known."
— Shelley Fisher Fishkin
"A magnificent, remarkably researched book."
— Maria Popova
"The content is diverse and intriguing. . . . Verdict: Rasmussen is clearly an expert curator and researcher. Fans of Twain and most libraries will want to secure a copy."
— Stacy Russo
"A devoted Samuel Clemons/Mark Twain fan will want to pick up this book and will appreciate Rasmussen's research."
— Chris Stuckenschneider
"This series of letters makes delightful reading."
— Aron Row
"Over the past two decades Kent Rasmussen has consistently produced some of the most useful, practically minded, and accessible scholarship in Mark Twain studies. With Dear Mark Twain: Letters from His Readers, Rasmussen comes through again. . . . Rasmussen enlarges what we know of Mark Twain from his correspondence as it provides the most substantive understanding yet of who were buying his books and reading him in newspapers and magazines at the turn of the century. As such, this collection will be of interest to Mark twain specialists, students of American literary and cultural studies, and general readers alike."
— Joseph Csicsila
or
Not Currently Available for Direct Purchase