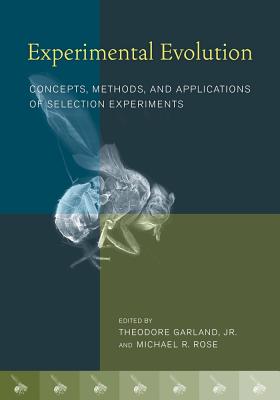 Experimental Evolution (Paperback)
Concepts, Methods, and Applications of Selection Experiments
University of California Press, 9780520261808, 752pp.
Publication Date: December 3, 2009
Other Editions of This Title:
Hardcover (12/1/2009)
* Individual store prices may vary.
Description
Experimental approaches to evolution provide indisputable evidence of evolution by directly observing the process at work. Experimental evolution deliberately duplicates evolutionary processes—forcing life histories to evolve, producing adaptations to stressful environmental conditions, and generating lineage splitting to create incipient species. This unique volume summarizes studies in experimental evolution, outlining current techniques and applications, and presenting the field's full range of research—from selection in the laboratory to the manipulation of populations in the wild. It provides work on such key biological problems as the evolution of Darwinian fitness, sexual reproduction, life history, athletic performance, and learning.
About the Author
Theodore Garland, Jr. is Professor of Biology at the University of California, Riverside. Michael B. Rose is Director of the Network for Experimental Research on Evolution, A University of California Multicampus Research Program, and Professor of Ecology and Evolutionary Biology at the University of California, Irvine.
Praise For Experimental Evolution: Concepts, Methods, and Applications of Selection Experiments…
"Will surely be of interest to researchers looking for new ways to ask evolutionary questions. . . . This book, almost encyclopedic in its breadth, will provide a valuable entree for those thinking about carrying out an experimental evolution study. . . . For any problem under consideration, this book will lead one quickly and thoroughly into a fascinating literature, and will help one to carry out well-designed experiments."
— Bioscience
"Any evolutionary biologist can find their favorite subject in this book."
— J. Thompson
"[This book] will provide a valuable entree for those thinking about carrying out an experimental evolution study."
— Daniel E. L. Promislow
or
Not Currently Available for Direct Purchase