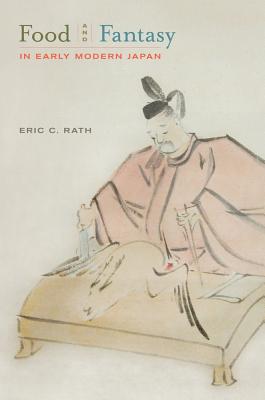 Food and Fantasy in Early Modern Japan (Hardcover)
University of California Press, 9780520262270, 258pp.
Publication Date: December 2, 2010
* Individual store prices may vary.
Description
How did one dine with a shogun? Or make solid gold soup, sculpt with a fish, or turn seaweed into a symbol of happiness? In this fresh look at Japanese culinary history, Eric C. Rath delves into the writings of medieval and early modern Japanese chefs to answer these and other provocative questions, and to trace the development of Japanese cuisine from 1400 to 1868. Rath shows how medieval "fantasy food" rituals—where food was revered as symbol rather than consumed—were continued by early modern writers. The book offers the first extensive introduction to Japanese cookbooks, recipe collections, and gastronomic writings of the period and traces the origins of dishes like tempura, sushi, and sashimi while documenting Japanese cooking styles and dining customs.
About the Author
Eric C. Rath is Associate Professor of Japanese History at the University of Kansas and the author of The Ethos of Noh: Actors and their Art.
Praise For Food and Fantasy in Early Modern Japan…
"This volume is a cogent reminder that to truly understand the importance of food in our lives, we must examine not merely its material role, but also its symbolic significance."
— Choice
"There is no English-language research on the subject of early modern Japanese cuisine as extensive or imaginative."
— David Eason/University at Albany, SUNY