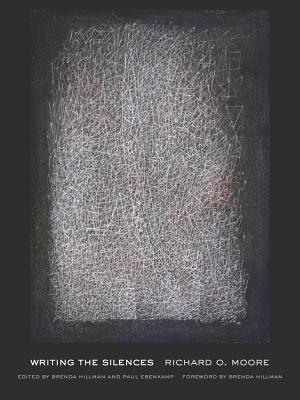 Writing the Silences (New California Poetry #30)
Paperback

* Individual store prices may vary.
Description
The poems in Writing the Silences represent more than 60 years of Richard O. Moore's work as a poet. Selected from seven full-length manuscripts written between 1946 and 2008, these poems reflect not only Moore's place in literary history—he is the last of his generation of the legendary group of San Francisco Renaissance poets—but also his reemergence into today's literary world after an important career as a filmmaker and producer in public radio and television. Writing the Silences reflects Moore's commitment to freedom of form, his interest in language itself, and his dedication to issues of social justice and ecology.
Praise For Writing the Silences (New California Poetry #30)…
"Almost 60 years of thoughtful, terse, decidedly modernist verse and prose poetry come together in this first collection. . . . much of it tersely humble, both philosophical and political, with cadence reminiscent of George Oppen."
— Publishers Weekly

"Richard O. Moore's no sapling by a long shot, but his poetry is lithe. It expands itself in the off-handed dialect of this country's newest voices, but remains rooted to the old codes of keen sincerity. It is real poetry, sure enough to break from silence and, when need be, return."
— Bomb Magazine (Bomblog)

"[These poems] are at once sensual and intellectual, erotic and philosophic, and they appeal to all the senses."
— Jonah Raskin
University of California Press, 9780520262447, 136pp.
Publication Date: April 2, 2010
About the Author
Richard O. Moore, now 90, is a poet, filmmaker, and seminal figure in public radio and television. Moore belonged to the San Francisco Renaissance literary circle of Kenneth Rexroth in the 1940s and 1950s, which was a precursor to the Beat poetry movement. Writing the Silences is his second book. Moore is the 2010 recipient of the Milley Award for Achievement in the Literary Arts. Brenda Hillman is an award-winning poet who has published eight books of poems, most recently Practical Water. Her collection Loose Sugar was a finalist for the National Book Critics Circle Award in 1997. She is Olivia C. Filippi Professor of Poetry at Saint Mary's College. Paul Ebenkamp holds an M.F.A. from Saint Mary's College and works as a research assistant and editor.