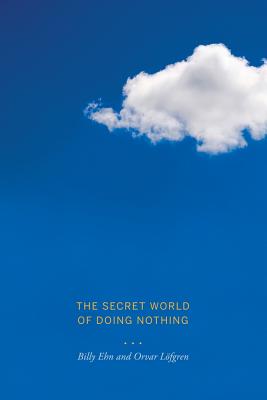 The Secret World of Doing Nothing (Paperback)
University of California Press, 9780520262638, 269pp.
Publication Date: May 1, 2010
* Individual store prices may vary.
or
Not Currently Available for Direct Purchase
Description
In this insightful and pathbreaking reflection on "doing nothing," Billy Ehn and Orvar Lofgren take us on a fascinating tour of what is happening when, to all appearances, absolutely nothing is happening. Sifting through a wide range of examples drawn from literature, published ethnographies, and firsthand research, they probe the unobserved moments in our daily lives--waiting for a bus, daydreaming by the window, performing a routine task--and illuminate these "empty" times as full of significance. Creative, insightful, and profound, The Secret World of Doing Nothing leads us to rethink the ordinary and find meaning in today's hypermodern reality.
About the Author
Billy Ehn is a Professor in the Department of Culture and Media Studies at Umea University and Orvar Lofgren is Professor of Ethnology at the University of Lund, both in Sweden. Lofgren is the author of On Holiday: A History of Vacationing (UC Press).
Advertisement