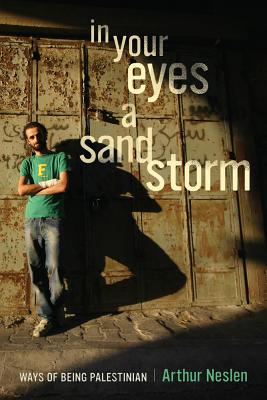 In Your Eyes a Sandstorm (Hardcover)
Ways of Being Palestinian
University of California Press, 9780520264274, 328pp.
Publication Date: October 17, 2011
* Individual store prices may vary.
Description
Who are the Palestinians? In this compelling book of interviews, Arthur Neslen reaches beyond journalistic clichés to let a wide variety of Palestinians answer the question for themselves. Beginning in the present with Bisan and Abud, two traumatized children from Jenin's refugee camp, the book's narrative arcs backwards through the generations to come full circle with two elderly refugees from villages that the children were named after. Along the way, Neslen recounts a history of land, resistance, exile, and trauma that begins to explain Abud's wish to become a martyr and Bisan's dream of a Palestine empty of Jews. Senior Fatah and Hamas figures relate key events of the Palestinian experience—the Second Intifada, Oslo Process, First Intifada, Thawra, 1967 War, the Naqba, and the Great Arab Revolt of 1936—in their own words. The extraordinary voices of women, children, farmers, fighters, drug dealers, policeman, doctors, and others, spanning the political divide from Salafi Jihadists to Israeli soldiers, bring the Palestinian story to life even as their words sow seeds of hope in the scorched Palestinian earth.


About the Author
Arthur Neslen has written about the Middle East for the Guardian, Observer, Haaretz, the Jane's information group and, as a correspondent, for the websites of the Economist and al-Jazeera. He is also the author of Occupied Minds: A Journey through the Israeli Psyche.
Praise For In Your Eyes a Sandstorm: Ways of Being Palestinian…
"In Your Eyes a Sandstorm will captivate its readers and is sure to shock and surprise even the most knowledgeable and/or radical (at either end of the spectrum) followers of these issues."
— Elissa Mugianis
"Neslen has forged a collection of voices that forces us to rethink simplistic notions about the nature of Palestinian identity."
— Kirkus Reviews
"Neslen's queries are significant and probing, and the answers he gets are nuanced and, at times, heart-wrenching."
— Joel Schalit
"A gripping look at a society and people who are misrepresented by the mainstream media and misunderstood by much of the Western world. "The Palestinian question"—never the "Jewish question" anymore—is generally posed in a way that omits Palestinian's own experiences from consideration. Through these carefully-crafted portraits, Neslen gives Palestinians the space to begin to answer it for themselves."
— Mya Guarnieri
"A narrative that depicts a living and collective identity, one that emerges though multiple voices and contradictions."
— Jesse Rosenfeld
"An elegantly written compendium of Palestinian life. . . . No other book is as patient and detailed, and as broad in geographic and historic scope, as this; it is bound to be of permanent value to both scholars and general readers for years to come."
— Bashir Abu-Manneh
"In Your Eyes a Sandstorm is a well written and thoughtful perspective that Americans need to see."
— Bob Sanchez
"The book is riveting; in engaging with each person the author has drawn out details of how being Palestinian, with its inevitable weight of suffering and resistance, has shaped their lives. It brings home, as Ilan Pappé says, 'vividly and authentically what it means to be Palestinian today.'"
— Miriam Scharf