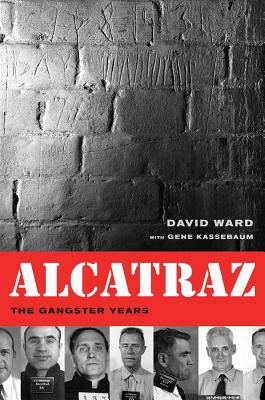 Alcatraz (Paperback)
The Gangster Years
University of California Press, 9780520265967, 584pp.
Publication Date: May 19, 2009
* Individual store prices may vary.
Description
Al Capone, George "Machine Gun" Kelly, Alvin Karpis, "Dock" Barker—these were just a few of the legendary "public enemies" for whom America's first supermax prison was created. In Alcatraz: The Gangster Years, David Ward brings their stories to life, along with vivid accounts of the lives of other infamous criminals who passed through the penitentiary from 1934 to 1948. Ward, who enjoyed unprecedented access to FBI, Federal Bureau of Prisons, and Federal Parole records, conducted interviews with one hundred former Alcatraz convicts, guards, and administrators to produce this definitive history of "The Rock." Alcatraz is the only book with authoritative answers to questions that have swirled about the prison: How did prisoners cope psychologically with the harsh regime? What provoked the protests and strikes? How did security flaws lead to the sensational escape attempts? And what happened when these "habitual, incorrigible" convicts were finally released? By shining a light on the most famous prison in the world, Ward also raises timely questions about today's supermax prisons.
About the Author
David Ward is Professor Emeritus of Sociology at the University of Minnesota. He is the coauthor (with Gene Kassebaum) of Prison Treatment and Parole Survival and coeditor (with Kenneth Schoen) of Confinement in Maximum Custody: New Last-Resort Prisons in the United States and Europe. Ward served as consultant to the U.S. House of Representatives' Committee on the Judiciary for an investigation at Alcatraz's successor, the Federal Penitentiary at Marion, Illinois, and is a member of a consultant group investigating prison gang policies in the California Department of Corrections. Gene Kassebaum is Professor Emeritus of Sociology at the University of Hawaii and has also coauthored with Ward, Women's Prison: Sex and Social Structure.
Praise For Alcatraz: The Gangster Years…
"Enjoyable as well as informative. Anyone who has read it is unlikely to look upon the Rock quite the same way ever again."
— Martin Rubin
"Alcatraz, as David Ward has re-created it, is irresistible to read about."
— Ben Pesta
"Alcatraz: The Gangster Years deserves a place in the library of anyone or institution."
— Webb Johnson