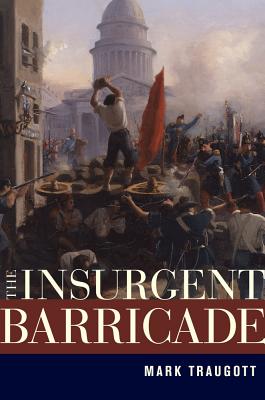 The Insurgent Barricade (Hardcover)
University of California Press, 9780520266322, 454pp.
Publication Date: December 2, 2010
* Individual store prices may vary.
Description
"To the barricades!" The cry conjures images of angry citizens, turmoil in the streets, and skirmishes fought behind hastily improvised cover. This definitive history of the barricade charts the origins, development, and diffusion of a uniquely European revolutionary tradition. Mark Traugott traces the barricade from its beginnings in the sixteenth century, to its refinement in the insurrectionary struggles of the long nineteenth century, on through its emergence as an icon of an international culture of revolution. Exploring the most compelling moments of its history, Traugott finds that the barricade is more than a physical structure; it is part of a continuous insurrectionary lineage that features spontaneous collaboration even as it relies on recurrent patterns of self-conscious collective action. A case study in how techniques of protest originate and evolve, The Insurgent Barricade tells how the French perfected a repertoire of revolution over three centuries, and how students, exiles, and itinerant workers helped it spread across Europe.
About the Author
Mark Traugott is Professor of History and Sociology at the University of California, Santa Cruz. He is the author of Armies of the Poor: Determinants of Working-Class Participation in the Parisian Insurrection of June 1848 and the editor and translator of The French Worker: Autobiographies from the Early Industrial Era (UC Press), among other books.
Praise For The Insurgent Barricade…
"Brilliant and elegantly written. . . . [A] masterful work of historical sociology."
— Contemporary Sociology
"This fascinating study should be a priority for every university's collection."
— Choice
"Captivating. . . . Careful and comprehensive. . . . Mark Traugott offers a magisterial history of the insurgent barricade. . . . A must read."
— Lavinia Stan, St. Francis Xavier University
"Insurgent Barricades is a work that should have been written ages ago, filling a gaping hole in revolutionary studies."
— Peter L. De Rosa
"An engaging and important book."
— Christopher H. Johnson
"Readers of whatever discipline will . . . gain new insights into the insurrectionary impulse and the tradition of urban protest."
— Linda Frey
or
Not Currently Available for Direct Purchase