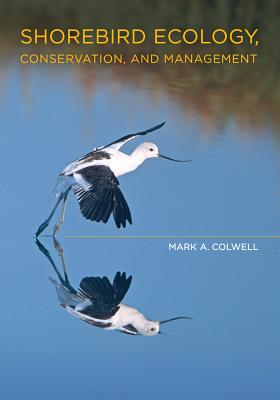 Shorebird Ecology, Conservation, and Management (Hardcover)
University of California Press, 9780520266407, 344pp.
Publication Date: November 16, 2010
* Individual store prices may vary.
Description
Shorebirds are model organisms for illustrating the principles of ecology and excellent subjects for research. Their mating systems are as diverse as any avian group, their migrations push the limits of endurance, and their foraging is easily studied in the open habitats of estuaries and freshwater wetlands. This comprehensive text explores the ecology, conservation, and management of these fascinating birds. Beginning chapters examine phylogenetic relationships between shorebirds and other birds, and cover shorebird morphology, anatomy, and physiology. A section on breeding biology looks in detail at their reproductive biology. Because shorebirds spend much of their time away from breeding areas, a substantial section on non-breeding biology covers migration, foraging ecology, and social behavior. The text also covers shorebird demography, population size, and management issues related to habitat, predators, and human disturbances. Throughout, it emphasizes applying scientific knowledge to the conservation of shorebird populations, many of which are unfortunately in decline.
About the Author
Mark A. Colwell, Professor in the Wildlife Department at Humboldt State University, has been studying shorebirds for nearly thirty years.
Praise For Shorebird Ecology, Conservation, and Management…
"This comprehensive text explores the ecology, conservation, and management of these fascinating birds."
— The Guardian
"This excellent work should be on the shelf of anyone interested in shorebirds. . . . it is an extremely valuable source of information."
— Tamas Szekely
"A fine book."
— Choice
"[This book] will fill an important need for information on a group of birds whose existence is being threatened. . . . Recommended."
— Choice
"A pleasure to read and a real asset to a biologist's bookshelf; both as a reference and as a source of inspiration."
— Golo Maurer
"It is not often that one picks up a book and realizes he . . . has been missing it for years without realizing it."
— David B. Lank
or
Not Currently Available for Direct Purchase