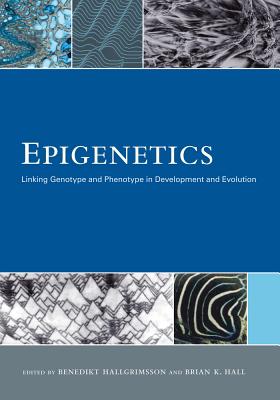 Epigenetics
Linking Genotype and Phenotype in Development and Evolution
Hardcover

* Individual store prices may vary.
Description
Illuminating the processes and patterns that link genotype to phenotype, epigenetics seeks to explain features, characters, and developmental mechanisms that can only be understood in terms of interactions that arise above the level of the gene. With chapters written by leading authorities, this volume offers a broad integrative survey of epigenetics. Approaching this complex subject from a variety of perspectives, it presents a broad, historically grounded view that demonstrates the utility of this approach for understanding complex biological systems in development, disease, and evolution. Chapters cover such topics as morphogenesis and organ formation, conceptual foundations, and cell differentiation, and together demonstrate that the integration of epigenetics into mainstream developmental biology is essential for answering fundamental questions about how phenotypic traits are produced.
Praise For Epigenetics: Linking Genotype and Phenotype in Development and Evolution…
"Eloquent, comprehensive, and insightful."
— Marcelo R. Sanchez-Villagra

"Epigenetics will go a long way towards making the reader re-evaluate any ideas that the evolution of variation is purely due to small genetic change."
— Brian Livingstone

"This book is an invaluable contribution for understanding the intricacies of evolutionary processes as well as for devising interventional approaches to enhance healthy life span in humans."
— Diddahally R Govindaraju
University of California Press, 9780520267091, 472pp.
Publication Date: April 11, 2011
About the Author
Benedikt Hallgrimsson, Professor in the Department of Cell Biology and Anatomy at the University of Calgary, is coeditor of Variation: A Central Concept in Biology and of Advanced Imaging in Biology and Medicine: Technology, Software Environments, Applications. Brian K. Hall is University Research Professor Emeritus at Dalhousie University. His latest book is Evolution: Principles and Processes.