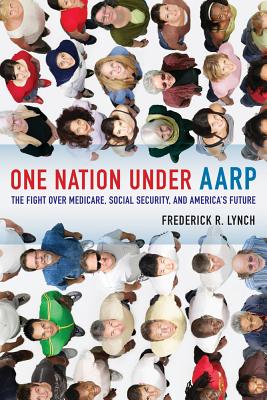 One Nation under AARP (Paperback)
The Fight over Medicare, Social Security, and America's Future
University of California Press, 9780520268289, 288pp.
Publication Date: June 20, 2011
Other Editions of This Title:
Hardcover (6/20/2011)
* Individual store prices may vary.
Description
This book provides a fresh and even-handed account of the newly modernized AARP (formerly the American Association of Retired Persons)—the 40-million member insurance giant and political lobby that continues to set the national agenda for Medicare and Social Security. Frederick R. Lynch addresses AARP's courtship of 78 million aging baby boomers and the possibility of harnessing what may be the largest ever senior voting bloc to defend threatened cutbacks to Social Security, Medicare, and under-funded pension systems. Based on years of research, interviews with key strategists, and analyses of hundreds documents, One Nation under AARP profiles a largely white generation, raised in the relatively tranquil 1950s and growing old in a twenty-first century nation buffeted by rapid economic, cultural, and demographic change. Lynch argues that an ideologically divided boomer generation must decide whether to resist entitlement reductions through its own political mobilization or, by default, to empower AARP as it tries to shed its "greedy geezer" stereotype with an increasingly post-boomer agenda for multigenerational equity.
About the Author
Frederick R. Lynch is a government professor at Claremont McKenna College and the author of Invisible Victims and The Diversity Machine.
Praise For One Nation under AARP: The Fight over Medicare, Social Security, and America's Future…
"An engaging, insightful portrait of America's retiring baby boomers and the way they are changing the politics of aging."
— Aaron Klink
"Well written, insightful, and on target . . . a fascinating analysis of where boomers are headed, the many challenges they face."
— Foreword