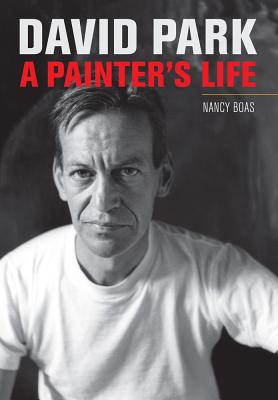 David Park
A Painter's Life
Hardcover

* Individual store prices may vary.
Description
David Park (1911–1960), transplanted Bostonian turned ground-breaking West Coast painter, led the way in creating what became known as Bay Area Figurative Art—a daring move during the post-World War II years when abstract expressionism held sway. In this beautifully illustrated biography, compiled from comprehensive and sweeping interviews, Nancy Boas traces Park's resolute search for a new kind of figuration, one that would penetrate abstract expressionism's thickly layered surfaces and infuse them with human presence. Boas changes our understanding of Park as a painter, highlighting his strong influence on Richard Diebenkorn, Elmer Bischoff, and other artists at the California School of Fine Arts and the University of California, Berkeley. She plunges us into the lively 1940s and 1950s Bay Area art scene, pointing to Park's work as a bold alternative to the abstractions of Clyfford Still. As the book deepens our admiration for Park's figurative paintings, it affirms his stature as a major figure in American art, one who spurred the figurative impulse across the United States and abroad.
Praise For David Park: A Painter's Life…
"Even insiders who thought they knew this complicated artist will know him far better thanks to Boas."
— San Francisco Chronicle
"The first full biographical portrait, not a memoir, of Park (1911-1960), the reticent founder of Bay Area Figuration, the region's only modern art movement so far to win global recognition."
— Kenneth Baker
"Just as Park put the humanity back into an era of abstraction, Boas brings David Park the man into the foreground in a literary and historical sense."
— Huffington Post
"A welcome volume."
— Los Angeles Times
"[Boas's] passion shows in how persuasively she argues for a wider recognition of Park's importance."
— Art Critical
"Shows how Park conferred a human presence on the painting of his time, influencing artists such as Richard Diebenkorn and Elmer Bischoff."
— San Jose Mercury News
"An enthralling read."
— San Francisco Magazine
"[A project] put together with care."
— San Francisco Chronicle
"[David Park's] bold colors and everyday subjects helped usher in a new modernism."
— Berkeleyside
University of California Press, 9780520268418, 368pp.
Publication Date: March 17, 2012
About the Author
Nancy Boas is the author of The Society of Six: California Colorists (UC Press) and a contributor to the exhibition and catalog Facing Eden: 100 Years of Landscape Art in the Bay Area (UC Press). She was Adjunct Curator of American Paintings at the Fine Arts Museums of San Francisco and co-curated the exhibition California Colorists: Paintings by the Society of Six.