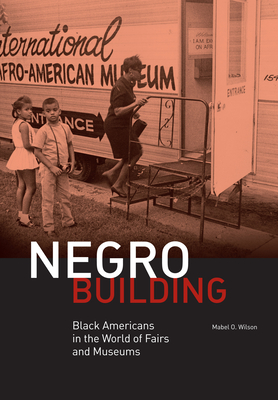 Negro Building (Hardcover)
Black Americans in the World of Fairs and Museums
University of California Press, 9780520268425, 464pp.
Publication Date: May 28, 2012
* Individual store prices may vary.
Description
Focusing on black Americans' participation in world's fairs, Emancipation expositions, and early black grassroots museums, Negro Building traces the evolution of black public history from the Civil War through the civil rights movement of the 1960s. Mabel O. Wilson gives voice to the figures that conceived the curatorial content—Booker T. Washington, W.E.B. Du Bois, Ida B. Wells, A. Philip Randolph, Horace Cayton and Margaret Burroughs. As the 2015 opening of the National Museum of African American History and Culture in Washington, D.C., approaches, the book reveals why the black cities of Chicago and Detroit became the sites of major black historical museums rather than the nation's capital—until now.
About the Author
Mabel O. Wilson is Associate Professor of Architecture at Columbia's Graduate School of Architecture Planning and Preservation where she directs the program for Advanced Architectural Research.