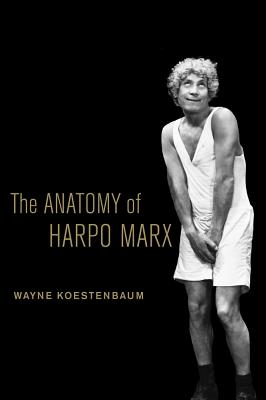 The Anatomy of Harpo Marx (Paperback)
University of California Press, 9780520269019, 336pp.
Publication Date: February 29, 2012
Other Editions of This Title:
Hardcover (2/29/2012)
* Individual store prices may vary.
Description
The Anatomy of Harpo Marx is a luxuriant, detailed play-by-play account of Harpo Marx's physical movements as captured on screen. Wayne Koestenbaum guides us through the thirteen Marx Brothers films, from The Cocoanuts in 1929 to Love Happy in 1950, to focus on Harpo's chief and yet heretofore unexplored attribute—his profound and contradictory corporeality. Koestenbaum celebrates the astonishing range of Harpo's body—its kinks, sexual multiplicities, somnolence, Jewishness, "cute" pathos, and more. In a virtuosic performance, Koestenbaum's text moves gracefully from insightful analysis to cultural critique to autobiographical musing, and provides Harpo with a host of odd bedfellows, including Walter Benjamin and Barbra Streisand.
About the Author
Wayne Koestenbaum is Distinguished Professor of Literature at the City University of New York Graduate Center. He is the author of thirteen books of criticism, poetry, and fiction, including a biography of Andy Warhol, and the acclaimed The Queen's Throat: Opera, Homosexuality, and the Mystery of Desire.
Praise For The Anatomy of Harpo Marx…
"A zesty and deeply literate joy to read."
— Jonathan Kiefer
"A charming and rigorous study."
— Brian Dillon
"A fittingly zany, aphoristic, and meandering study of the great mime of Marx Brothers fame. . . . Koestenbaum's approach to Harpo makes for highly animated reading."
— Noah Isenberg
"Koestenbaum provides an informed, original, and near-obsessive assessment of all things Harpo."
— Publishers Weekly
"Provocative, original scholarship that lights a fire under the typically stodgy studies that we usually get from university press star biographies."
— Dennis King