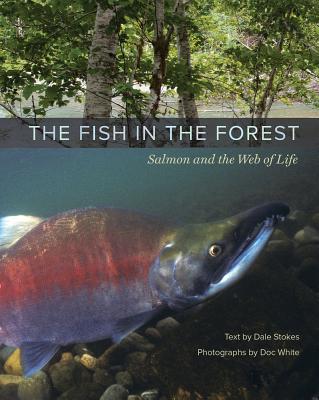 The Fish in the Forest (Hardcover)
Salmon and the Web of Life
University of California Press, 9780520269200, 172pp.
Publication Date: June 12, 2014
* Individual store prices may vary.
Description
The Fish in the Forest is an elegantly written, beautifully illustrated exploration of the complex web of relationships between the salmon of the Pacific Northwest and the surrounding ecosystem. Dale Stokes shows how nearly all aspects of this fragile ecosystem—from streambeds to treetops, from sea urchins to orcas to bears, from rain forests to kelp forests—are intimately linked with the biology of the Pacific salmon. Illustrated with 70 stunning color photographs by Doc White, The Fish in the Forest demonstrates how the cycling of nutrients between the ocean and the land, mediated by the life and death of the salmon, is not only key to understanding the landscape of the north Pacific coast, but is also a powerful metaphor for all of life on earth.
About the Author

Dale Stokes is a research oceanographer in the Marine Physical Laboratory at Scripps Institution of Oceanography and a scientific advisor to several natural history documentary films. Doc White is an acclaimed natural history photographer whose work appeared in Watching Giants: The Secret Lives of Whales (UC Press, 2009) and other books.
Praise For The Fish in the Forest: Salmon and the Web of Life…
"Clearly explains why salmon are important to the ecology of the Pacific Northwest and why the habitats should be protected to keep the species healthy and prolific. . . .  Ideal for readers who are concerned with understanding the environment on a deeper level and as a tool with which to inform decision makers."
— Library Journal
"Eminently readable."
— T. E. Reinchen
"This book is an excellent guide to the realm (and the fascinating natural history) of the salmon along the northern Pacific coast of North America, known as the "salmon forest.""
— Conservation Biology