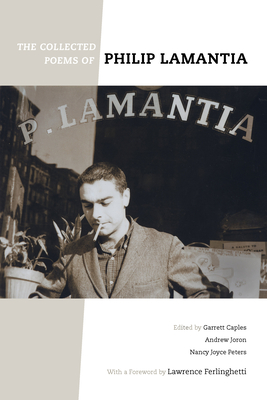 The Collected Poems of Philip Lamantia (Hardcover)
University of California Press, 9780520269729, 437pp.
Publication Date: September 20, 2013
Description
The Collected Poems of Philip Lamantia represents the lifework of the most visionary poet of the American postwar generation. Philip Lamantia (1927-2005) played a major role in shaping the poetics of both the Beat and the Surrealist movements in the United States. First mentored by the San Francisco poet Kenneth Rexroth, the teenage Lamantia also came to the attention of the French Surrealist leader Andre Breton, who, after reading Lamantia's youthful work, hailed him as a "voice that rises once in a hundred years." Later, Lamantia went "on the road" with Jack Kerouac and shared the stage with Allen Ginsberg at the famous Six Gallery reading in San Francisco, where Ginsburg first read "Howl." Throughout his life, Lamantia sought to extend and renew the visionary tradition of Romanticism in a distinctly American vernacular, drawing on mystical lore and drug experience in the process. The Collected Poems gathers not only his published work but also an extensive selection of unpublished or uncollected work; the editors have also provided a biographical introduction.
About the Author
Garrett Caples is a poet and editor for City Lights Books and the editor of the American poetry series, City Lights Spotlight. Andrew Joron is an award-winning surrealist poet and translator. Nancy Joyce Peters is the co-owner of City Lights Books; for much of its history, she served as its executive director and publisher, until her retirement in 2008. She is co-author, with Lawrence Ferlinghetti, of Literary San Francisco and has edited countless books for City Lights.
Advertisement