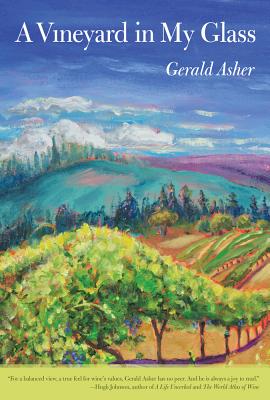 A Vineyard in My Glass (Hardcover)
University of California Press, 9780520270336, 279pp.
Publication Date: September 12, 2011
* Individual store prices may vary.
or
Not Currently Available for Direct Purchase
Description
Gerald Asher, who served as Gourmet's wine editor for thirty years, has drawn together this selection of his essays, published in Gourmet and elsewhere, for the collective insight they give into why a wine should always be an expression of a place and a time. Guiding the reader through twenty-seven diverse wine regions in France, Italy, Spain, Germany, and California, he shows how every wine worth drinking is a reflection of its terroir--in the broadest sense of that untranslatable word. In evocative reminiscences of wines, winemakers, and the meals he has had with them, he weaves together climate, terrain, and local history, sharing his knowledge and experience so skillfully that we learn as we are entertained and come to understand, gradually, that the meaning and pleasure of a wine lie always in the context of its origin and in the concurrence of where, how, and with whom we enjoy it.
About the Author
Gerald Asher is the author of The Pleasures of Wine, Vineyard Tales, Wine Journal, and On Wine. As an international wine merchant, he was decorated by the French Government in 1974 for his contribution to French viticulture, in 2001 was named Outstanding Wine Professional of the Year by the James Beard Foundation, and in 2009 was inducted into the Culinary Institute of America's Vintner's Hall of Fame.
Advertisement