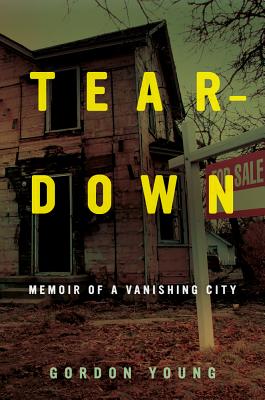 Teardown: Memoir of a Vanishing City (Hardcover)
Memoir of a Vanishing City
University of California Press, 9780520270527, 276pp.
Publication Date: June 28, 2013
Description
After living in San Francisco for 15 years, journalist Gordon Young found himself yearning for his Rust Belt hometown: Flint, Michigan, the birthplace of General Motors and "star" of the Michael Moore documentary Roger & Me. Hoping to rediscover and help a place that once boasted one of the world's highest per capita income levels, but is now one of the country's most impoverished and dangerous cities, he returned to Flint with the intention of buying a house. What he found was a place of stark contrasts and dramatic stories, where an exotic dancer can afford a lavish mansion, speculators scoop up cheap houses by the dozen on eBay, and arson is often the quickest route to neighborhood beautification. Skillfully blending personal memoir, historical inquiry, and interviews with Flint residents, Young constructs a vibrant tale of a once-thriving city still fighting--despite overwhelming odds--to rise from the ashes. He befriends a rag-tag collection of urban homesteaders and die-hard locals who refuse to give up as they try to transform Flint into a smaller, greener town that offers lessons for cities all over the world. Hard-hitting, insightful, and often painfully funny, Teardown reminds us that cities are ultimately defined by people, not politics or economics.
About the Author
Gordon Young grew up in Flint, Michigan, the birthplace of General Motors, where his accomplishments included learning to parallel park the family's massive Buick Electra 225. After reaching an uneasy truce with the nuns in the local Catholic school system, he went on to study journalism at the University of Missouri and English literature at the University of Nottingham. His work has appeared in the New York Times, Slate, Utne Reader, and numerous other publications. Young has published Flint Expatriates, a blog for the long-lost residents of the Vehicle City, since 2007. He is a senior lecturer in the Communication Department at Santa Clara University and lives in San Francisco.
Advertisement