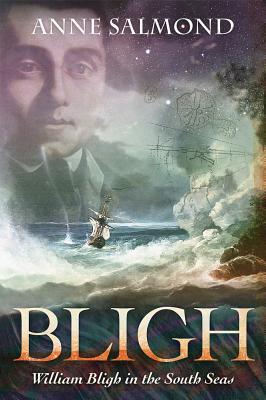 BLIGH (Hardcover)
William Bligh in the South Seas
University of California Press, 9780520270565, 528pp.
Publication Date: October 11, 2011
* Individual store prices may vary.
Description
In Bligh, the story of the most notorious of all Pacific explorers is told through a new lens as a key episode in the history of the world, rather than simply of the West. Award-winning anthropologist Anne Salmond recounts with a fresh perspective the triumphs and disasters of William Bligh's life in a riveting narrative that for the first time portrays the Pacific islanders as players. Beginning in 1777, when Bligh, at twenty-two, first arrived in Tahiti with Captain Cook, Salmond charts Bligh's three Pacific voyages—and tells how they transformed lives on the islands as well as on board the ships and back in Europe. She sheds new insight into the mutiny aboard the Bounty—and on Bligh's remarkable 3,000-mile journey across the Pacific in a small boat—through revelations from the raw, unguarded letters between him and his wife Betsy. This beautifully told story reveals Bligh for the first time, as an important ethnographer adding to the paradoxical legacy of this famed seaman, and it captures more definitively than ever the excitement, drama, and terror of these events.
About the Author
Anne Salmond is Distinguished Professor of Maori Studies and Anthropology at the University of Auckland, New Zealand. Among her books are Two Worlds: First Meetings between Maori and European 1642-1772 and The Trial of the Cannibal Dog: Captain Cook in the South Seas.
Praise For BLIGH: William Bligh in the South Seas…
"Gripping and definitive."
— Ronald Wright
"A rich and riveting biography. . . . Salmond has successfully brought to life the complex personality of William Bligh and his world."
— Elizabeth Salt
"A fine and measured biography . . . a model of depth, style and scope."
— Alexander Rose
"Bligh is presented here in as full a picture as anyone is ever going to be able to draw."
— Rob Hardy
"Salmond brings a fresh perspective to a well documented topic. . . . Bligh is a book that will have wide appeal and a worthy addition to Salmond's award-winning repertoire."
— Maria Amoamo
"This readable book . . .  is likely to set the standard for thorough research, ethnographic insight and psychological discernment."
— Bernd Lambert
or
Not Currently Available for Direct Purchase