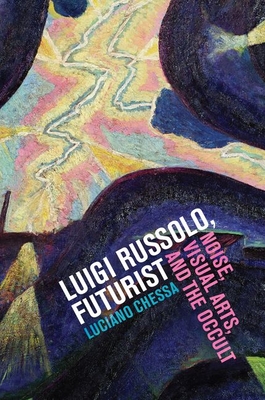 Luigi Russolo, Futurist (Hardcover)
Noise, Visual Arts, and the Occult
University of California Press, 9780520270633, 296pp.
Publication Date: March 31, 2012
Other Editions of This Title:
Paperback (3/31/2012)
* Individual store prices may vary.
Description
Luigi Russolo (1885–1947)—painter, composer, builder of musical instruments, and first-hour member of the Italian Futurist movement—was a crucial figure in the evolution of twentieth-century aesthetics. As creator of the first systematic poetics of noise and inventor of what has been considered the first mechanical sound synthesizer, Russolo looms large in the development of twentieth-century music. In the first English language study of Russolo, Luciano Chessa emphasizes the futurist's interest in the occult, showing it to be a leitmotif for his life and a foundation for his art of noises. Chessa shows that Russolo's aesthetics of noise, and the machines he called the intonarumori, were intended to boost practitioners into higher states of spiritual consciousness. His analysis reveals a multifaceted man in whom the drive to keep up with the latest scientific trends coexisted with an embrace of the irrational, and a critique of materialism and positivism.
About the Author
Luciano Chessa, a composer and musicologist, teaches music history at the San Francisco Conservatory.
Praise For Luigi Russolo, Futurist: Noise, Visual Arts, and the Occult…
"In the spirit of the project, a review of it could simply read (to paraphrase a portmanteau word made up by Futurist Giacomo Balla in 1920): Chessa splendidwavesintonednoiseswordsluminousssss!"
— The Wire
"The most comprehensive source of Russolo available in English."
— Examiner.com
"Reconciles Russolo's artistic temperament, spiritual awakenings, and philosophical entanglements."
— Performa Magazine
"Luciano Chessa reconstructs Russolo's life through ambitious archival research, uncovering . . . how the artist's eccentric interests influenced his creative output."
— Maria Popova