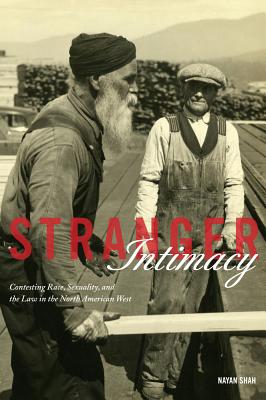 Stranger Intimacy (Paperback)
Contesting Race, Sexuality and the Law in the North American West (American Crossroads #31)
University of California Press, 9780520270879, 358pp.
Publication Date: January 9, 2012
* Individual store prices may vary.
Description
In exploring an array of intimacies between global migrants Nayan Shah illuminates a stunning, transient world of heterogeneous social relations—dignified, collaborative, and illicit. At the same time he demonstrates how the United States and Canada, in collusion with each other, actively sought to exclude and dispossess nonwhite races. Stranger Intimacy reveals the intersections between capitalism, the state's treatment of immigrants, sexual citizenship, and racism in the first half of the twentieth century.
About the Author
Nayan Shah is Professor and Chair of the Department of American Studies and Ethnicity at the University of Southern California and the author of Contagious Divides (UC Press).
Praise For Stranger Intimacy: Contesting Race, Sexuality and the Law in the North American West (American Crossroads #31)…
"Brilliant. . . . [Shah's] lucid prose, vivid stories, and gripping analysis make it a great read for both academic and general audiences."
— Julia Camacho (University of Texas, El Paso)
"Show how the history of even a small (in numerical terms) minority has important implications for the ways in which all Americans understand the parameters of citizenship."
"An important contribution to the forging of a more complete and inclusive history of the North American West."
— Andrea Geiger, Simon Fraser University
"Carefully documented and compellingly narrated. . . . Transforms the central questions in Asian American and immigration history."
— Monisha Das Gupta