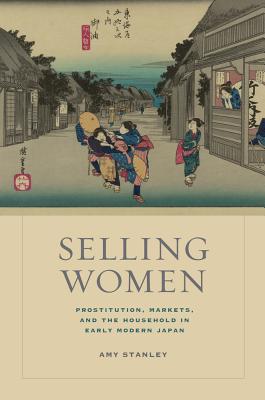 Selling Women (Hardcover)
Prostitution, Markets, and the Household in Early Modern Japan (Asia: Local Studies / Global Themes #21)
University of California Press, 9780520270909, 282pp.
Publication Date: June 19, 2012
* Individual store prices may vary.
Description
This book traces the social history of early modern Japan's sex trade, from its beginnings in seventeenth-century cities to its apotheosis in the nineteenth-century countryside. Drawing on legal codes, diaries, town registers, petitions, and criminal records, it describes how the work of "selling women" transformed communities across the archipelago. By focusing on the social implications of prostitutes' economic behavior, this study offers a new understanding of how and why women who work in the sex trade are marginalized. It also demonstrates how the patriarchal order of the early modern state was undermined by the emergence of the market economy, which changed the places of women in their households and the realm at large.
About the Author
Amy Stanley is Assistant Professor of History at Northwestern University.
Praise For Selling Women: Prostitution, Markets, and the Household in Early Modern Japan (Asia: Local Studies / Global Themes #21)…
"An important book. . . . Illuminates governance and economic change in early modern Japan. . . . Highly recommended."
— S. A. Hastings, Purdue University
"Vivid and engaging. . . . A compelling and meticulously researched piece on the evolving place of prostitutes in Early Modern Japanese culture."
— Sam Bieler, Urban Institute
"Fascinating and often tragic. . . . Stanley's writing style is both exact and fresh. . . . This book satisfies more than the academic."
— Kris Kosaka, Hokkaido International School
"An exceptionally sophisticated and extensive study . . . A careful and nuanced retelling . . . lively, insightful, and unique."
— David Eason
"Amy Stanley's book provides a detailed and informed information to recent scholarship on the topic of prostitution."
— The Journal of Japanese Studies