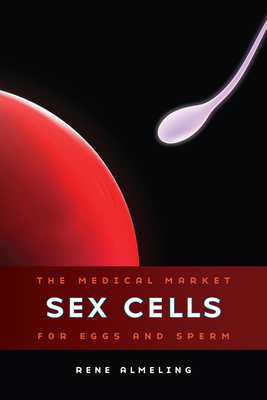 Sex Cells
The Medical Market for Eggs and Sperm
Paperback

* Individual store prices may vary.
Other Editions of This Title:
Hardcover (9/20/2011)
Description
Unimaginable until the twentieth century, the clinical practice of transferring eggs and sperm from body to body is now the basis of a bustling market. In Sex Cells, Rene Almeling provides an inside look at how egg agencies and sperm banks do business. Although both men and women are usually drawn to donation for financial reasons, Almeling finds that clinics encourage sperm donors to think of the payments as remuneration for an easy "job." Women receive more money but are urged to regard egg donation in feminine terms, as the ultimate "gift" from one woman to another. Sex Cells shows how the gendered framing of paid donation, as either a job or a gift, not only influences the structure of the market, but also profoundly affects the individuals whose genetic material is being purchased.
Praise For Sex Cells: The Medical Market for Eggs and Sperm…
"[Almeling] pulls back the curtain on the egg and sperm market. . . . 'Sex Cells' explains how this unique industry shapes the way we think about gender and parenthood."
— Salon

"Almeling learned that when it comes to donating genetic material, men and women are groomed very differently."
— Huffington Post

"One of the fascinating aspects of Almeling's research is that she explored how donors, both egg and sperm, perceive their own roles in a family."
— On Parenting/Washington Post

"Interviews with sperm and egg donors reveal an interesting dichotomy [that] may say a lot about how we view motherhood and fatherhood."
— Jezebel

"An inside look at how egg agencies and sperm banks do business."
— Law & Social Inquiry

"Sex Cells takes up thought-provoking and useful questions. . . . Well-researched and well-written."
— Social Forces
University of California Press, 9780520270961, 240pp.
Publication Date: September 20, 2011
About the Author
Rene Almeling is Assistant Professor of Sociology at Yale University.