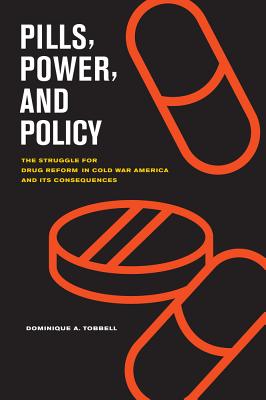 Pills, Power, and Policy (Paperback)
The Struggle for Drug Reform in Cold War America and Its Consequences (California/Milbank Books on Health and the Public #23)
University of California Press, 9780520271142, 310pp.
Publication Date: December 7, 2011
Other Editions of This Title:
Hardcover (12/7/2011)
* Individual store prices may vary.
Description
Since the 1950s, the American pharmaceutical industry has been heavily criticized for its profit levels, the high cost of prescription drugs, drug safety problems, and more, yet it has, together with the medical profession, staunchly and successfully opposed regulation.Pills, Power, and Policyoffers a lucid history of how the American drug industry and key sectors of the medical profession came to be allies against pharmaceutical reform. It details the political strategies they have used to influence public opinion, shape legislative reform, and define the regulatory environment of prescription drugs. Untangling the complex relationships between drug companies, physicians, and academic researchers, the book provides essential historical context for understanding how corporate interests came to dominate American health care policy after World War II.
About the Author
Dominique A. Tobbell is Assistant Professor in the Program in the History of Medicine and the Graduate Program in the History of Science, Technology, and Medicine at the University of Minnesota, Twin Cities. She is also the oral historian for the University of Minnesota's Academic Health Center History Project.
Praise For Pills, Power, and Policy: The Struggle for Drug Reform in Cold War America and Its Consequences (California/Milbank Books on Health and the Public #23)…
"Based on extensive research, Pills, Power, and Policy is intelligently written, and its points are illustrated with highly readable examples."
— Health Affairs
"Tobbell contributes . . . fine historical attention to the development of large pharmaceutical companies . . . with a longer story of lobbying and politics."
— Times Higher Education
"Pills, Power, and Policy is an important contribution to our understanding of the science and politics of the pharmaceutical industry."
— Mical Raz, M.D., Ph.D. –– Yale University School of Medicine
"[A] well-researched and skillfully argued volume."
— Scott H. Podolsky, Harvard Medical School