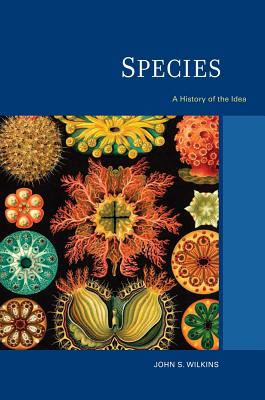 Species (Paperback)
A History of the Idea (Species and Systematics #1)
University of California Press, 9780520271395, 320pp.
Publication Date: November 1, 2011
Other Editions of This Title:
Hardcover (9/8/2009)
* Individual store prices may vary.
Description
The complex idea of "species" has evolved over time, yet its meaning is far from resolved. This comprehensive work takes a fresh look at an idea central to the field of biology by tracing its history from antiquity to today. John S. Wilkins explores the essentialist view, a staple of logic from Plato and Aristotle through the Middle Ages to fairly recent times, and considers the idea of species in natural history—a concept often connected to reproduction. Tracing "generative conceptions" of species back through Darwin to Epicurus, Wilkins provides a new perspective on the relationship between philosophical and biological approaches to this concept. He also reviews the array of current definitions. Species is a benchmark exploration and clarification of a concept fundamental to the past, present, and future of the natural sciences.
About the Author
John S. Wilkins is Research Fellow in Philosophy at the University of Sydney. He is the author of Defining Species: A Sourcebook from Antiquity to Today.
Praise For Species: A History of the Idea (Species and Systematics #1)…
"The most comprehensive, encyclopedic account of the history of the thinking about species. . . . Truly impressive."
— Science & Education
"The most comprehensive work of its kind. It will appeal to students in a diverse set of disciplines. . . . Highly recommended."
— Choice
"Provides a comprehensive and interesting synthesis of the species problem today in the context of changing ideologies through history."
— Journal Of Human Evolution Blog
"Provides a thorough background in this important topic. . . . A valuable resource."
— Nsta Recommends
"A useful source for literature, ideas, and history of the topic."
— James Mallet
"No other book provides this kind of comprehensive, historical account of the thinking about species. As reference work, this book is impressive."
— Int'l History, Philosophy, & Science Teaching Group Newsletter
"Provides an encyclopedic history of the idea of species from Plato to the present."
— Darwinian Conservatism Blog
"[A] congenial book."
— Oxford Journal