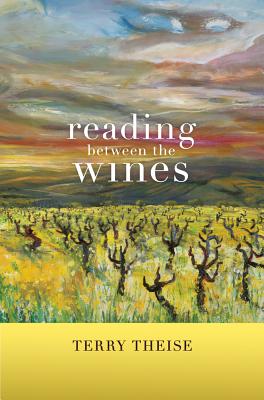 Reading between the Wines, With a New Preface
Paperback

* Individual store prices may vary.
Description
Acclaimed importer and wine guru Terry Theise, long known for his top-notch portfolio and his illustrious writing, now offers this opinionated, idiosyncratic, and beautifully written testament to wine. What constitutes beauty in wine, and how do we appreciate it? What role does wine play in a soulful, sensual life? Can wines of place survive in a world of globalized styles and 100-point scoring systems? In his highly approachable style, Theise describes how wine can be a portal to aesthetic, emotional, even mystical experience—and he frankly asserts that these experiences are most likely to be inspired by wines from artisan producers.
Praise For Reading between the Wines, With a New Preface…
"As thoughtful of a rumination on wine and the beauty of being human, in all of our fragility, that you are ever likely to find in a wine book or any book for that matter."
— Forbes

"A consequential book, rich in ideas and powerful in feeling."
— New York Times

"Wise and funny, committed and sincere, but never dogmatic. . . .A passionate defense of the importance of wine."
— World of Fine Wine

"The most uplifting wine book of the year is also one of the shortest, Terry Theise's heartfelt ode to the liquid to which he has devoted his professional life, Reading between the Wines. . . . The book's opinions may sometimes be cranky but it is a wonderful antidote to the points-and-lifestyle wine coverage that predominates in the U.S."
— Financial Times

"Might contain the year's most literate wine writing. Theise, well-known for his lyrical wordsmithing, avoids the usual memoir take and instead pens a rhapsody to the wines he loves, and to the very beauty of wine itself."
— San Francisco Chronicle

"Should be required reading for wine aficionados and also for newcomers who might not yet have put voice to their appetites for new and interesting wines. "
— Washington Post

"Like most of the best wine writing, Terry Thiese's new Reading between the Wines is a small, personal book that can be read in an evening with a bottle alongside. . . . Thiese is a true wine writer, not a compiler of notes and numbers, so he can extol the character and nuances of a wine in a way that the oenophile can really appreciate."
— Bloomberg News

"Reading Between the Wines is less about [Theise's] discoveries and his adventures with growers than it is about wine itself. How should wine be tasted? How should it be described? Appreciated? Mr. Theise is articulate and impassioned on such topics. . . . Even at his most intransigent, he remains himself quite charming, especially when he readily admits that his judgments have not always been right, something wine writers and wine merchants rarely do."
— Wall Street Journal

"A terrific read, between the wines, so to speak, and one of the books of the season."
— JancisRobinson.com

"A broad, insistent and eloquent meditation on wine in general and why it matters. 'Passion' is one of the world's most overused words, 'commonsense" is unfortunately not, but both apply equally here. . . . Not many wine books make you think, or laugh out loud; this does both."
— Decanter

"For years, importer Terry Theise has written catalogs that are impassioned manifestos for the sort of wines he admires, notably grower Champagnes and German rieslings. This is his first book, and it packs all that passion and opinion into a wide-ranging look at the beauty and aesthetics of wine"
— Seattle Times

"Terry Theise isn't just an acclaimed importer of Teutonic wines and French Champagnes. He's a philosopher, a dreamer and an inspiring writer whose catalogs have a following among lovers of the written word. . . . Reading Between the Wines is a chance to wallow in Theise's delicious world, a place in which the love of wine is both cerebral and profoundly intimate."
— The Oregonian

"In this inspiring and superbly written book, acclaimed importer Terry Theise muses on what constitutes beauty in wine and how to best appreciate it. Wine connoisseurs will savor his enthusiasm for answering the question, Why does wine matter?"
— Fine Cooking

"A wine book that's so stunning, your glass will never look the same."
— Serious Eats

"For someone with a true passion for wine, Theise's book is an affirmation and a joy to read."
— San Jose Mercury News

"Theise first demystifies how to experience wine, then remystifies it by reinstating pleasure as what it's all about." STARRED REVIEW
— Library Journal

"The book is a compelling read. . . . It draws you in as a thinker, makes you wonder and even compels you to argue back at times."
— The Kitchn

"The book is meandering, heartfelt, cogent. Ideas froth over fancifully, artfully, unheard of in our climate of sucking up to celebrity or the deity of the next wine guide."
— Feiring Line
University of California Press, 9780520271494, 208pp.
Publication Date: September 19, 2011
About the Author
Terry Theise, winner of the James Beard Foundation Award for Outstanding Wine and Spirits Professional, is an importer of boutique wines from Germany, Austria, and Champagne. His articles have appeared in The World of Fine Wine magazine. He was Wine & Spirits magazine's Man of the Year in 2001 and Food and Wine magazine's Importer of the Year in 2006.