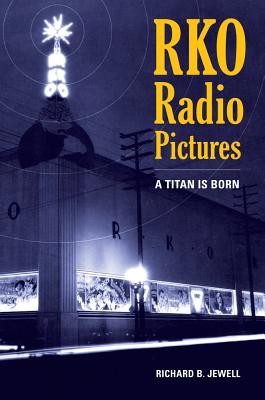 RKO Radio Pictures (Paperback)
A Titan Is Born
University of California Press, 9780520271791, 340pp.
Publication Date: April 1, 2012
Other Editions of This Title:
Hardcover (4/1/2012)
* Individual store prices may vary.
Description
One of the "Big Five" studios of Hollywood's golden age, RKO is remembered today primarily for the famous films it produced, from King Kong and Citizen Kane to the Astaire-Rogers musicals. But its own story also provides a fascinating case study of film industry management during one of the most vexing periods in American social history. RKO Radio Pictures: A Titan is Born offers a vivid history of a thirty-year roller coaster of unstable finances, management battles, and artistic gambles. Richard Jewell has used unparalleled access to studio documents generally unavailable to scholars to produce the first business history of RKO, exploring its decision-making processes and illuminating the complex interplay between art and commerce during the heyday of the studio system. Behind the blockbuster films and the glamorous stars, the story of RKO often contained more drama than any of the movies it ever produced.
About the Author
Richard B. Jewell is Professor of Critical Studies at the USC School of Cinematic Arts. He is the author of The Golden Age of Hollywood, and The RKO Story, among others.
Praise For RKO Radio Pictures: A Titan Is Born…
"It is rare for a scholar to have access to all the papers necessary to tell a story like this, from a corporation's inception onwards. Jewell not only makes great use of this primary material, but presents a clear, fair-minded narrative that puts the facts into proper context."
— Leonard Maltin's Movie Crazy
"Jewell is the foremost authority on RKO, one of the major studios of the classic Hollywood era. . . . The author is clear and candid. . . . A readable, thought-provoking analysis."
— CHOICE
"...a fascinating study that readers will find difficult to pause between finishing one chapter and starting the next one."
— Los Angeles City Historical Society Newsletter