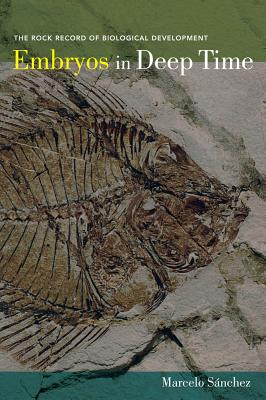 Embryos in Deep Time
The Rock Record of Biological Development
Hardcover

* Individual store prices may vary.
Description
How can we bring together the study of genes, embryos and fossils? Embryos in Deep Time is a critical synthesis of the study of individual development in fossils. It brings together an up-to-date review of concepts from comparative anatomy, ecology and developmental genetics, and examples of different kinds of animals from diverse geological epochs and geographic areas.

Can fossil embryos demonstrate evolutionary changes in reproductive modes? How have changes in ocean chemistry in the past affected the development of marine organisms? What can the microstructure of fossil bone and teeth reveal about maturation time, longevity and changes in growth phases? This book addresses these and other issues and documents with numerous examples and illustrations how fossils provide evidence not only of adult anatomy but also of the life history of individuals at different growth stages. The central topic of Biology today—the transformations occurring during the life of an organism and the mechanisms behind them—is addressed in an integrative manner for extinct animals.
Praise For Embryos in Deep Time: The Rock Record of Biological Development…
"An original thinker, who can put it all together."
— Acta Zoologica

"A comprehensive summary of cutting-edge evolutionary research in an academically rigorous but refreshingly accessible manner."
— Developmental Dynamics

"A light-hearted . . . narrative integrating some of the treasures of paleontology."
— Evolution & Development

"A captivating account of what the fossil record can say about development."
— Trends In Ecology & Evolution

"Recommended."
— Choice

"Sáchez explains complex ideas simply and vividly, but also professionally and with no shortcuts. . . . Enriching and stimulating."
— Dmitry A. Ruban, Rostov am Don
University of California Press, 9780520271937, 265pp.
Publication Date: April 3, 2012
About the Author
Dr. Marcelo Sanchez is an Assistant Professor for Paleontology at the Palaontologisches Institut und Museum der Universitat Zurich.