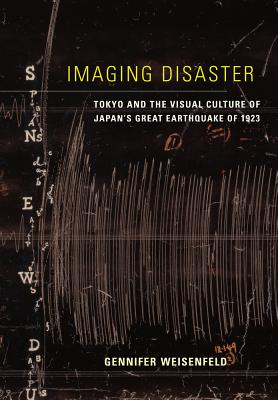 Imaging Disaster (Hardcover)
Tokyo and the Visual Culture of Japan's Great Earthquake of 1923 (Asia: Local Studies / Global Themes #22)
University of California Press, 9780520271951, 400pp.
Publication Date: November 14, 2012
* Individual store prices may vary.
Description
Focusing on one landmark catastrophic event in the history of an emerging modern nation—the Great Kanto Earthquake that devastated Tokyo and surrounding areas in 1923—this fascinating volume examines the history of the visual production of the disaster. The Kanto earthquake triggered cultural responses that ran the gamut from voyeuristic and macabre thrill to the romantic sublime, media spectacle to sacred space, mournful commemoration to emancipatory euphoria, and national solidarity to racist vigilantism and sociopolitical critique. Looking at photography, cinema, painting, postcards, sketching, urban planning, and even scientific visualizations, Weisenfeld demonstrates how visual culture has powerfully mediated the evolving historical understanding of this major national disaster, ultimately enfolding mourning and memory into modernization.
About the Author
Gennifer Weisenfeld is Associate Professor in the Department of Art, Art History & Visual Studies at Duke University and the author of Mavo: Japanese Artists and the Avant-Garde, 1905-1931 (UC Press).
Praise For Imaging Disaster: Tokyo and the Visual Culture of Japan's Great Earthquake of 1923 (Asia: Local Studies / Global Themes #22)…
"Gorgeous and thoughtful. . . . A wonderful and compelling book."
— Carla Nappi
"This is an outstanding example of specialist scholarship that has much to offer design historians."
— Design History
"A fascinating volume."
— Gennifer Weisenfeld
"[Imaging Disaster] opens many important larger questions, and it organizes the giant archive it presents to us in a clear, well-organized, readable format. Weisenfeld handles difficult issues with grace and lucidity. . . [her] work offers a framework through which we can grasp the formation of the visual and media cultures of such central sites of destruction and reconstruction, even while attending to the incommensurate views and meanings of each specific event."
— Journal of Japanese Studies
"With its holistic inquiry into the question of how media mediates meaning, Imaging Disaster, though focused on the 1920s, offers a conceptual and methodological model for an expanded notion of art and visual culture and their relation to the social fabric in the interwar and war years."
— Art Bulletin