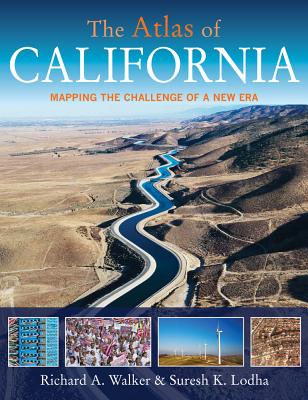 The Atlas of California
Mapping the Challenge of a New Era
Paperback

* Individual store prices may vary.
Description
California is at a crossroads. For decades a global leader, inspiring the hopes and dreams of millions, the state has recently faced double-digit unemployment, multi-billion dollar budget deficits and the loss of trillions in home values. This atlas brings together the latest research and statistics in a graphic form that gives shape and meaning to these numbers. It shows a new California in the making, as it maps the economic, social, and political trends of a state struggling to maintain its leadership and to continue to offer its citizens the promise of prosperity.

Among the world's largest economies, California is the nation's agricultural powerhouse, high tech crucible and leader in renewable energy. The state is the most populous and most diverse state in the continental U.S. Yet its infrastructure is coming under increasing pressure. Water supply systems are strained, the legendary highways are over capacity, and the celebrated system of public schooling is unable to offer affordable quality education at all levels. Health and welfare services, particularly for the poor, needy, disabled, and seniors, are at great risk.

This indispensable resource gives readers the tools they need to understand the transformation as California attempts to forge a new identity in the midst of unprecedented challenges.


University of California Press, 9780520272026, 128pp.
Publication Date: October 4, 2013
About the Author
Richard Walker is Professor Emeritus of Geography at the University of California, Berkeley, and author of many books, including The Conquest of Bread and The Country in the City.
Suresh K. Lodha is Professor of Computer Science at the University of California, Santa Cruz and coauthor of The Atlas of Global Inequalities.