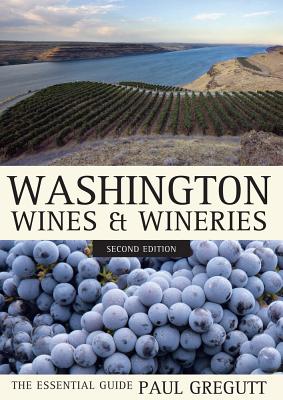 Washington Wines and Wineries (Paperback)
The Essential Guide
University of California Press, 9780520272682, 360pp.
Publication Date: October 11, 2010
Other Editions of This Title:
Hardcover (10/1/2010)
* Individual store prices may vary.
Description
As the global wine industry reinvents itself for twenty first–century palates, Washington is poised to become as important and influential as California on the world stage. National and international attention has brought interest in the state's wines to an all-time high. Yet, in just the past few years, a tidal wave of change has rolled over the state's wine industry. To keep wine enthusiasts thoroughly up to date, Paul Gregutt has now completely revised and expanded his critically acclaimed guide to Washington's best grapes, vineyards, wines, winemakers, and wineries. With twice as many winery and vineyard profiles, updated tasting notes, and new recommended producers for each grape variety, this edition of Washington Wines and Wineries will continue to be the definitive reference on the subject.
About the Author
Paul Gregutt has covered Washington State's wine industry since the mid-1980s. He is the wine columnist for the Seattle Times and other Blethen newspapers in Washington, the Northwest editor for Wine Enthusiast magazine, and writes the Northwest Watch column for Vineyard & Winery Management. His blog (at www.paulgregutt.com) offers daily updates on Washington wines and wineries, as well as other topics of general interest to the wine community.
Praise For Washington Wines and Wineries: The Essential Guide…
"A superb book. . . . For those wishing to explore Washington wines in greater depth."
— The Wine Advocate
"Critical, in-depth look at the wine culture of Washington. . . Essential."
— New York Times
"A serious analysis of Washington wine that is seriously interesting."
— Wine Economist
You can live without the new edition, but only if you have the original. To have both is. . . an embarrassment of riches.
— Cornichon Blog
"A very good read and a bible for anyone eager to tap into a region on a mission."
— Paul O'Doherty
"A must-read for any wine lover heading to the rainy region."
— Wine Enthusiast
"Paul Gregutt has done it again! If you have any interest in Washington State wines, you need to get a copy of his latest book."
— Wine Peeps
"Quite simply the best book ever on the wines of Washington state."
— California Grapevine
"This new second, revised and updated edition remains the quintessential reference book on the subject. "
— Santa Barbara News-Press