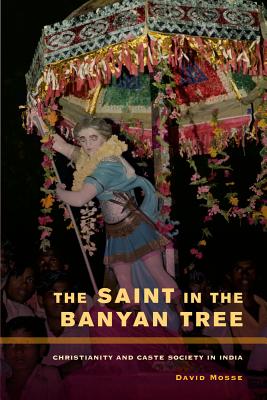 The Saint in the Banyan Tree (Paperback)
Christianity and Caste Society in India (The Anthropology of Christianity #14)
University of California Press, 9780520273498, 408pp.
Publication Date: October 1, 2012
Other Editions of This Title:
Hardcover (10/1/2012)
* Individual store prices may vary.
Description
The Saint in the Banyan Tree is a nuanced and historically persuasive exploration of Christianity's remarkable trajectory as a social and cultural force in southern India. Starting in the seventeenth century, when the religion was integrated into Tamil institutions of caste and popular religiosity, this study moves into the twentieth century, when Christianity became an unexpected source of radical transformation for the country's 'untouchables' (dalits). Mosse shows how caste was central to the way in which categories of 'religion' and 'culture' were formed and negotiated in missionary encounters, and how the social and semiotic possibilities of Christianity lead to a new politic of equal rights in South India. Skillfully combining archival research with anthropological fieldwork, this book examines the full cultural impact of Christianity on Indian religious, social and political life. Connecting historical ethnography to the preoccupations of priests and Jesuit social activists, Mosse throws new light on the contemporary nature of caste, conversion, religious synthesis, secularization, dalit politics, the inherent tensions of religious pluralism, and the struggle for recognition among subordinated people.
About the Author
David Mosse is Professor of Social Anthropology, School of Oriental and African Studies (SOAS), University of London. Among his books are The Rule of Water: Statecraft, Ecology and Collective Action in South India (2003) and Cultivating Development: An Ethnography of Aid Policy and Practice (2004).