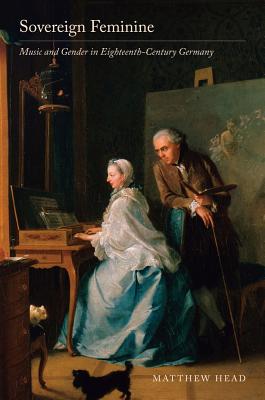 Sovereign Feminine
Music and Gender in Eighteenth-Century Germany
Hardcover

* Individual store prices may vary.
Description
In the German states in the late eighteenth century, women flourished as musical performers and composers, their achievements measuring the progress of culture and society from barbarism to civilization. Female excellence, and related feminocentric values, were celebrated by forward-looking critics who argued for music as a fine art, a component of modern, polite, and commercial culture, rather than a symbol of institutional power. In the eyes of such critics, femininity—a newly emerging and primarily bourgeois ideal—linked women and music under the valorized signs of refinement, sensibility, virtue, patriotism, luxury, and, above all, beauty. This moment in musical history was eclipsed in the first decades of the nineteenth century, and ultimately erased from the music-historical record, by now familiar developments: the formation of musical canons, a musical history based on technical progress, the idea of masterworks, authorial autonomy, the musical sublime, and aggressively essentializing ideas about the relationship between sex, gender and art. In Sovereign Feminine, Matthew Head restores this earlier musical history and explores the role that women played in the development of classical music.
Praise For Sovereign Feminine: Music and Gender in Eighteenth-Century Germany…
"A significant book, which usefully applies gender studies to a previously neglected period of music history."
— Laura Hamer
"Head's contribution is most welcome . . . for the light that it sheds on a cultural field that was every bit as significant as literature and art."
— Joachim Whaley
"Well-written and engaging . . . a significant contribution to the musicological discourse on gender."
— Notes
"A work filled with wisdom about the "strangeness of the past" . . . [a] splendid book."
— Celia Applegate
"Matthew Head's collection is an admirable and worthy example of what one might call a Bildungsaufsatzsammlung, an essay-collection (rather than a novel) of experience."
— The European Legacy
University of California Press, 9780520273849, 350pp.
Publication Date: May 9, 2013
About the Author

Matthew Head is a Reader in Music at King's College London. He is the author of Orientalism, Masquerade, and Mozart's Turkish Music (2000).