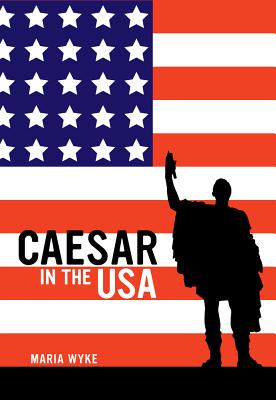 Caesar in the USA (Hardcover)
University of California Press, 9780520273917, 320pp.
Publication Date: November 13, 2012
* Individual store prices may vary.
Description
The figure of Julius Caesar has loomed large in the United States since its very beginning, admired and evoked as a gateway to knowledge of politics, war, and even national life. In this lively and perceptive book, the first to examine Caesar's place in modern American culture, Maria Wyke investigates how his use has intensified in periods of political crisis, when the occurrence of assassination, war, dictatorship, totalitarianism or empire appears to give him fresh relevance. Her fascinating discussion shows how—from the Latin classroom to the Shakespearean stage, from cinema, television and the comic book to the internet—Caesar is mobilized in the U.S. as a resource for acculturation into the American present, as a prediction of America's future, or as a mode of commercial profit and great entertainment.
About the Author
Maria Wyke is Professor of Latin at University College London.
Praise For Caesar in the USA…
"Impressively demonstrates Caesar's varying significance. . . . 'Caesar in the U.S.A.' takes the reader for a long-distance cross-country joy ride."
— Christopher B. Krebs
"'Caesar in the U.S.A.' exposes the complex legacy of ancient Rome to the American republic."
— Glen Bowersock
"A clear narrative. . . . Caesar's evolving image influenced US political culture in ways that Wyke illustrates. . . . Highly recommended."
— R. I. Curtis, University of Georgia
"Elegantly written."
— Barbara Lawatsch Melton
"This book... a tremendous achievement... deserves to be a full title in the history of modern reflection on the impressive and never exhausted phenomenon of 'Caesarism'".
— Luciano Canford