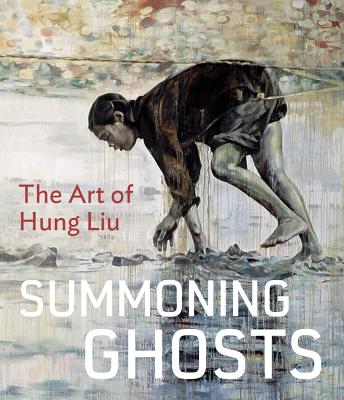 Summoning Ghosts (Hardcover)
The Art of Hung Liu
University of California Press, 9780520275218, 216pp.
Publication Date: March 15, 2013
* Individual store prices may vary.
Description
Published to accompany the major retrospective exhibition on Hung Liu, Summoning Ghosts is a comprehensive look at the work of this extraordinary Chinese-American artist. A pioneer in Chinese contemporary art before the Chinese avant-garde came into being, Lui's life spanned two centuries and bridged two totally different economic situations. The wide-ranging essays in this book, which features 140 color illustrations, reflect on how Hung Liu's evocative art is inextricably bound to her equally rich and complex life. While considering the artist's primary work as a painter, the contributors also celebrate her murals, permanent and temporary installations, photography, and video.
About the Author
René de Guzman is Senior Curator of Art at the Oakland Museum of California. Bill Berkson is a poet, critic, and teacher. He is Professor Emeritus at the San Francisco Art Institute. Dr. Stephanie Hanor is Director of Mills College Art Museum. She previously served as Senior Curator and department head at Museum of Contemporary Art, San Diego. Wu Hung is Professor of Art History and East Asian Languages and Civilizations and Director of the Center for Art of East Asia at the University of Chicago. Novelist Yiyun Li is a MacArthur Foundation fellow and recipient of the PEN/Hemingway Award, among other awards. Her work has appeared in The New Yorker, Best American Short Stories, O Henry Prize Stories, and elsewhere. She teaches at the University of California, Davis. Karen Smith is an English curator and critic, specializing in contemporary Chinese art. She lives and works in Beijing, and has written and co-written numerous books, including Ai Weiwei.
Praise For Summoning Ghosts: The Art of Hung Liu…
"A poignant beauty abounds. . . . This fine sampling is both informative and moving."
— Publishers Weekly
"If you want to look at serious art, devote an hour upstairs to 'Summoning Ghosts: The Art of Hung Liu.' Ms. Liu may now live in California, but all China is here, in the hands of a true master of her brush and her culture."
— David Littlejohn
"To trace her development is to see an evolving byplay between complexity of purpose and complexity of execution."
— San Francisco Chronicle
"Melds the large scale and strict technique of socialist realist propaganda with the drippy freedom of abstract expressionism . . . (radical in a place like China, intent on obliterating its past)."
— San Francisco Magazine
"Liu illustrates her take on personal and cultural history, crafting visually stunning narratives that unite past and present."
— San Jose Mercury News
"These essays are important contributions to scholarship on this artist."
— Midori Yamamura