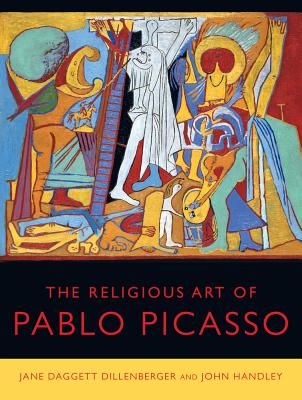 The Religious Art of Pablo Picasso (Hardcover)
University of California Press, 9780520276291, 128pp.
Publication Date: April 17, 2014
* Individual store prices may vary.
Description

This is the first critical examination of Pablo Picasso's use of religious imagery and the religious import of many of his works with secular subject matter. Though Picasso was an avowed atheist, his work employs spiritual themes—and, often, traditional religious iconography. In five engagingly written, accessible chapters, Jane Daggett Dillenberger and John Handley address Picasso's cryptic 1930 painting of the Crucifixion; the artist's early life in the Catholic church; elements of transcendence in Guernica; Picasso's later, fraught relationship with the church, which commissioned him in the 1950s to paint murals for the Temple of Peace chapel in France; and the centrality of religious themes and imagery in bullfighting, the subject of countless Picasso drawings and paintings.
About the Author
Jane Dillenberger is professor emerita of art and religion at the Graduate Theological Union in Berkeley. She studied at the University of Chicago and is author of The Religious Art of Andy Warhol (1998), Style and Content in Christian Art (2004), and Secular Art with Sacred Themes (1969). She curated several exhibitions for the Berkeley Art Museum during the 1970s on spirituality and art.

John Handley completed his PhD at the Graduate Theological Union in 2012; his dissertation focused on the religious art of Stephen De Staebler.
Praise For The Religious Art of Pablo Picasso…
"[Dillenberger] provides a fresh outlook that connects [Picasso] to the spiritual upbringing in his childhood and the classical past world of art."
— Library Journal
"... a powerful study... Dillenberger argues powerfully that Picasso, too, was in his best works searching to express the presence of transcendence in the here and now, seeking 'some other realm of feeling and thought where he, too, despite his profession of atheism, could take part in the Christian drama as it unfolded under his own hand'."
— Charles Pickstone
or
Not Currently Available for Direct Purchase