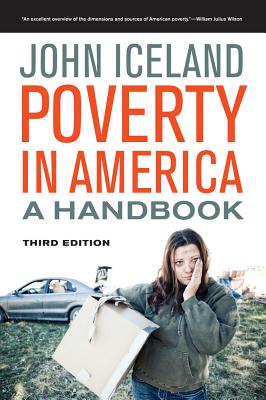 Poverty in America (Paperback)
A Handbook
University of California Press, 9780520276369, 226pp.
Publication Date: August 1, 2013
* Individual store prices may vary.
Description
The United States is among the most affluent nations in the world and has its largest economy; nevertheless, it has more poverty than most countries with similar standards of living. Growing income inequality and the Great Recession have made the problem worse. In this thoroughly revised edition of Poverty in America, Iceland takes a new look at this issue by examining why poverty remains pervasive, what it means to be poor in America today, which groups are most likely to be poor, the root causes of poverty, and the effects of policy on poverty. This new edition also includes completely updated data and extended discussions of poverty in the context of the Tea Party and Occupy Wall Street movements as well as new chapters on the Great Recession and global poverty. In doing so this book provides the most recent information available on patterns and trends in poverty and engages in an open and accessible manner in current critical debates.
About the Author
John Iceland is Professor and Head of the Department of Sociology, Penn State University. He is the author of Where We Live Now: Immigration and Race in the United States.