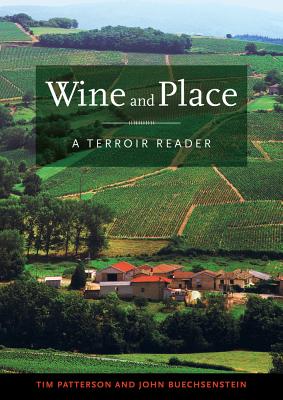 Wine and Place (Hardcover)
A Terroir Reader
University of California Press, 9780520277007, 344pp.
Publication Date: January 2, 2018
* Individual store prices may vary.
Description
The concept of terroir is one of the most celebrated and controversial subjects in wine today. Most will agree that well-made wine has the capacity to express "somewhereness," a set of consistent aromatics, flavors, or textures that amount to a signature expression of place. But for every advocate there is a skeptic, and for every writer singing praises related to terroir there is a study or a detractor seeking to debunk terroir as myth. Wine and Place examines terroir using a multitude of voices and points of view—from winemakers to wine critics, from science to literature—seeking not to prove its veracity but to explore its pros, cons, and other aspects. This comprehensive anthology lets readers come to their own conclusions about terroir.
About the Author
Tim Patterson was an award-winning home winemaker and author of several books including Home Winemaking for Dummies and Concannon: The First One Hundred and Twenty-five Years. He was also a columnist for Wines & Vines and a contributor to numerous books, magazines, and websites.
 
John Buechsenstein is a winemaker and wine educator. He is past president of the American Society for Enology and Viticulture and coauthor of the Standardized System of Wine Aroma Terminology, among other titles. 
Praise For Wine and Place: A Terroir Reader…
"I cannot emphasize enough how important this book has been to me and should be to the fine-wine community. It should be required reading for all students of vine and wine." -- Brian Croser 
— JancisRobinson.com
"...if you're looking to read a wide and diverse body of text about what terroir is and where it comes from, you'll find few books on par with this one." 
— Edible East Bay
"This anthology shares characteristics with fine wines: complex, nuanced, and well-balanced. . . . If you want a whirlwind exploration of a vast, complex topic, buy this book: there's nothing else out there like it."
— EuropeNow
"This book is essential for your library if you are at all serious about wine. As the authors advise, use it as a reference book when you need information about a topic or just a few pithy quotes. The authors have performed a real service cataloging and connecting a well-selected multitude of writings and presentations about terroir."
— Journal of Wine Economics