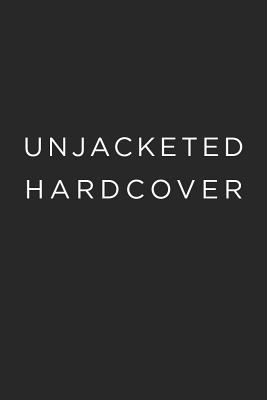 Driving after Class
Anxious Times in an American Suburb (California Series in Public Anthropology #31)
Hardcover

* Individual store prices may vary.
Other Editions of This Title:
Paperback (1/16/2015)
Description
A paradoxical situation emerged at the turn of the twenty-first century: the dramatic upscaling of the suburban American dream even as the possibilities for achieving and maintaining it diminished. Having fled to the suburbs in search of affordable homes, open space, and better schools, city-raised parents found their modest homes eclipsed by McMansions, local schools and roads overburdened and underfunded, and their ability to keep up with the pressures of extravagant consumerism increasingly tenuous. How do class anxieties play out amid such disconcerting cultural, political, and economic changes? In this incisive ethnography set in a New Jersey suburb outside New York City, Rachel Heiman takes us into people's homes; their community meetings, where they debate security gates and school redistricting; and even their cars, to offer an intimate view of the tensions and uncertainties of being middle class at that time.

With a gift for bringing to life the everyday workings of class in the lives of children, youth, and their parents, Heiman offers an illuminating look at the contemporary complexities of class rooted in racialized lives, hyperconsumption, and neoliberal citizenship. She argues convincingly that to understand our current economic situation we need to attend to the subtle but forceful formation of sensibilities, spaces, and habits that durably motivate people and shape their actions and outlooks. "Rugged entitlement" is Heiman's name for the middle class's sense of entitlement to a way of life that is increasingly untenable and that is accompanied by an anxious feeling that they must vigilantly pursue their own interests to maintain and further their class position. Driving after Class is a model of fine-grained ethnography that shows how families try to make sense of who they are and where they are going in a highly competitive and uncertain time.
Praise For Driving after Class: Anxious Times in an American Suburb (California Series in Public Anthropology #31)…
"Rachel Heiman displays great talent for squeezing ingenious and often compelling meanings out of everyday events. This, of course, is precisely the stuff of anthropology, the study of the ordinary…. Heiman has done signal service by showing us how neoliberal sensibilities are inculcated and enacted in the banalities of daily life, an analysis that can give us clues about where to work for change."
— American Ethnologist

"There is much to like about this book. What Heiman does particularly well is write with compassion and respect while maintaining her critical voice... Heiman takes the worries of the people of Danboro seriously and shows us their world as they see it. The book is better for it."
— American Journal of Sociology

"Historically informed and attentive to local specificity, Heiman's book stands as a valuable exemplar of what native ethnography can look like and illustrates the value of turning the anthropological lens on a population often regarded as normative or against which others are created."
— North American Dialogue

"We want these voices to matter because Heiman has engaged the most recent iteration of a central debate in U.S. history"
— Journal of the American Ethnological Society

"One of the strengths of Driving after Class is Heiman's development of the vivid term ''rugged entitlement.'' In many ways, rugged entitlement is the classed extension of the ''American spirit,'' a structure of feeling that is pervasive in middle-class suburbs like Danboro."
— Contemporary Sociology

"Clearly written and argued, this ethnography explores what it was like to be a middle-class American in the 1990s."
— Anthropologica

"Heiman adopts a unique approach: she seeks to unearth the middle-class subjectivities produced out of, and fueling, these competing trends."
— American Sociological Association

"Heiman addresses two crucial yet under-theorized conversations – the changing nature of the American suburb and American social class – through a compelling snapshot of everyday life and the subjectivities of banal activities, conversations, signs, and symbols. . . . Driving After Class is not only a fun read, but also an important one."
— City & Society
University of California Press, 9780520277748, 312pp.
Publication Date: January 16, 2015
About the Author
Rachel Heiman is Associate Professor of Anthropology at The New School.