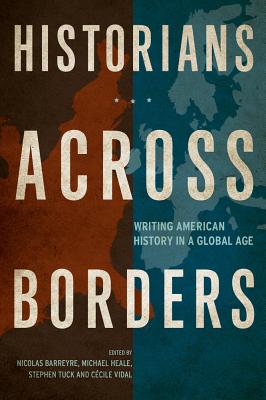 Historians across Borders
Writing American History in a Global Age
Paperback

* Individual store prices may vary.
Other Editions of This Title:
Hardcover (3/14/2014)
Description
In this stimulating and highly original study of the writing of American history, twenty-four scholars from eleven European countries explore the impact of writing history from abroad. Six distinguished scholars from around the world add their commentaries.

Arguing that historical writing is conditioned, crucially, by the place from which it is written, this volume identifies the formative impact of a wide variety of institutional and cultural factors that are commonly overlooked. Examining how American history is written from Europe, the contributors shed light on how history is written in the United States and, indeed, on the way history is written anywhere. The innovative perspectives included in Historians across Borders are designed to reinvigorate American historiography as the rise of global and transnational history is creating a critical need to understand the impact of place on the writing and teaching of history.

This book is designed for students in historiography, global and transnational history, and related courses in the United States and abroad, for US historians, and for anyone interested in how historians work.
Praise For Historians across Borders: Writing American History in a Global Age…
"Historians across Borders . . . succeeds in raising methodological and professional questions that affect not only European scholars of the United States but also the American historical community."
— Raffaella Baritono
University of California Press, 9780520279292, 336pp.
Publication Date: March 14, 2014
About the Author

Nicolas Barreyre is Associate Professor in American History at the École des hautes études en sciences sociales (EHESS) in Paris and author of The Politics of Economic Crises: The Panic of 1873, the End of Reconstruction, and the Realignment of American Politics (2011).



Michael Heale is Emeritus Professor of American History at Lancaster University, a member of the Rothermere American Institute at Oxford, and author of Contemporary America: Power, Dependency and Globalization since 1980 (2011).



Stephen Tuck is University Lecturer in American History at the University of Oxford and author of We Ain't What We Ought to Be: The Black Freedom Struggle from Emancipation to Obama (2010).



Cécile Vidal is Associate Professor of History at the École des hautes études en sciences sociales (EHESS), director of the Center for North American Studies, and editor of Louisiana: Crossroads of the Atlantic World (2013).